3 Score Times around the Sun
T
his week­end, I cel­e­brated my six­ti­eth birth­day sur­rounded by friends and fam­ily. If you had told me I would be doing so weeks ear­lier, I wouldn't have believed you. But thanks to an accel­er­at­ing COVID-19 vac­ci­na­tion roll­out, every­one had had at least one of the two-dose vac­cines, with most of us hav­ing received both.
My won­der­ful sis­ter Kim V. Zähller and her hus­band Nate Borofsky dec­o­rated their back­yard and pre­pared all of the refresh­ments, includ­ing a choco­late-wal­nut cake and a boozy Planter's Punch.
I took most of the pic­tures shown here, except for the group photo, made by my dear friend Joe Crumley. I hope you enjoy them.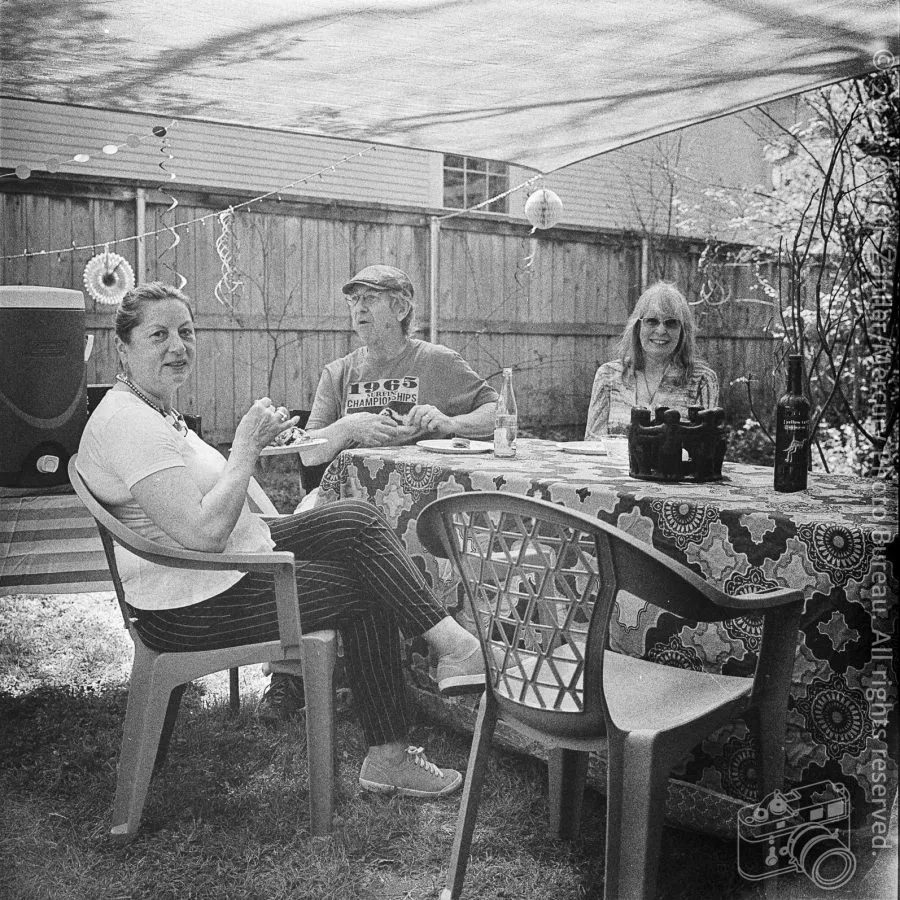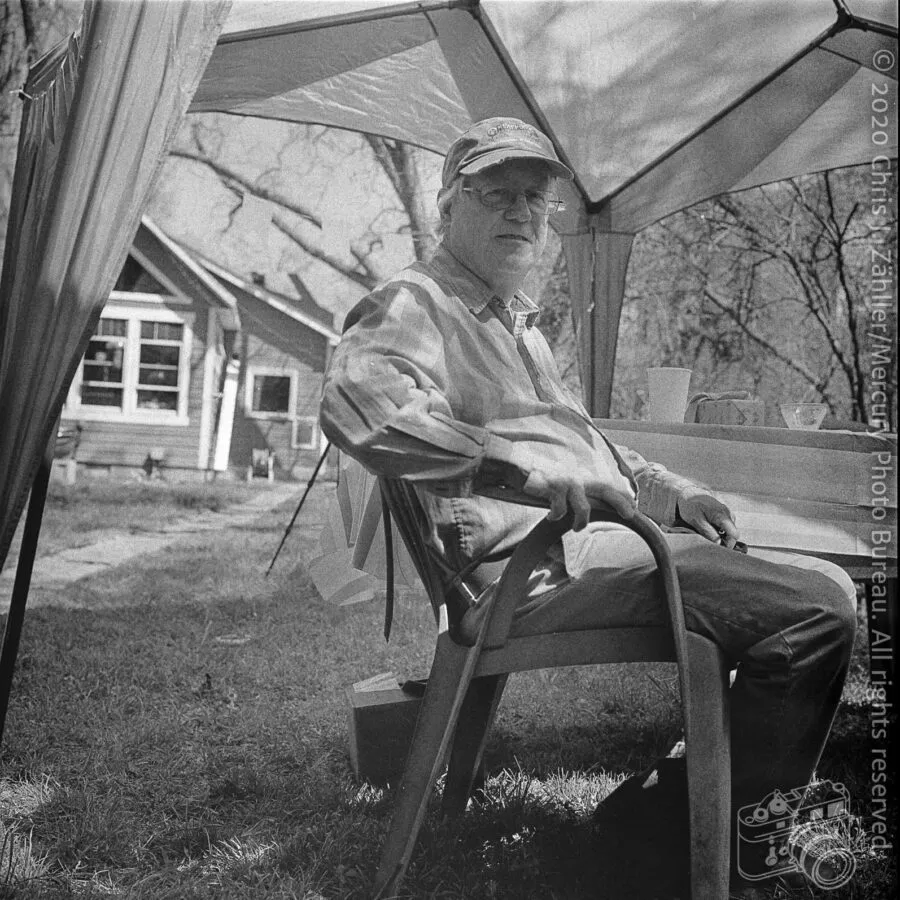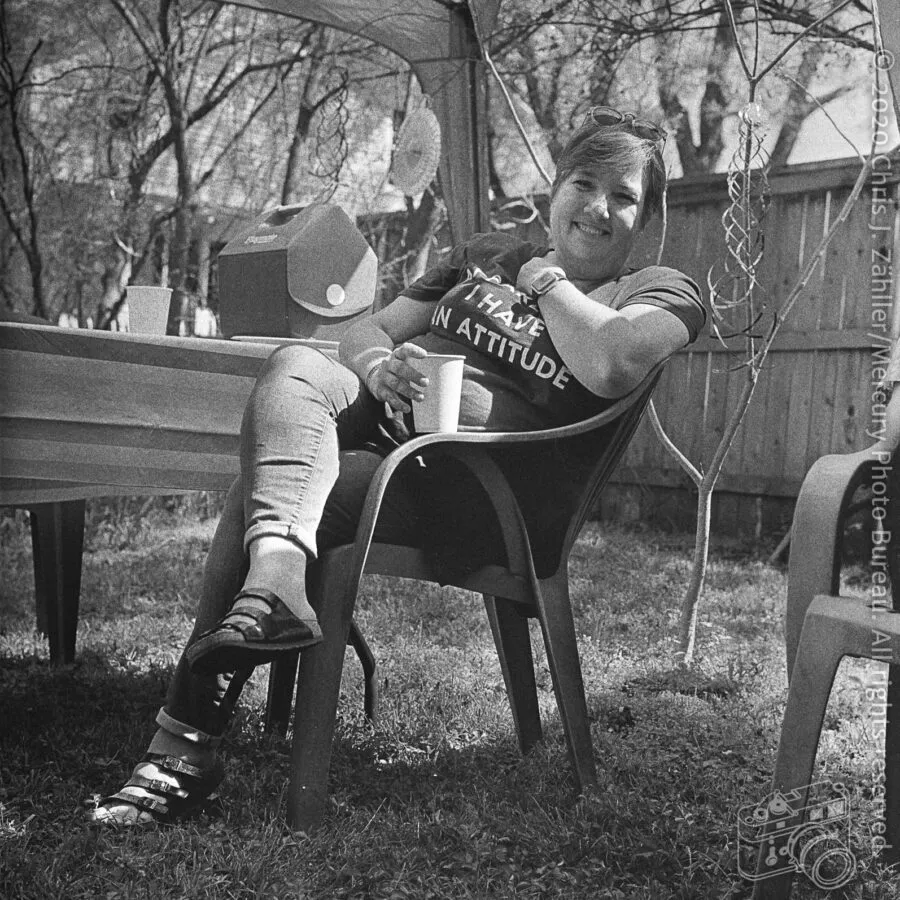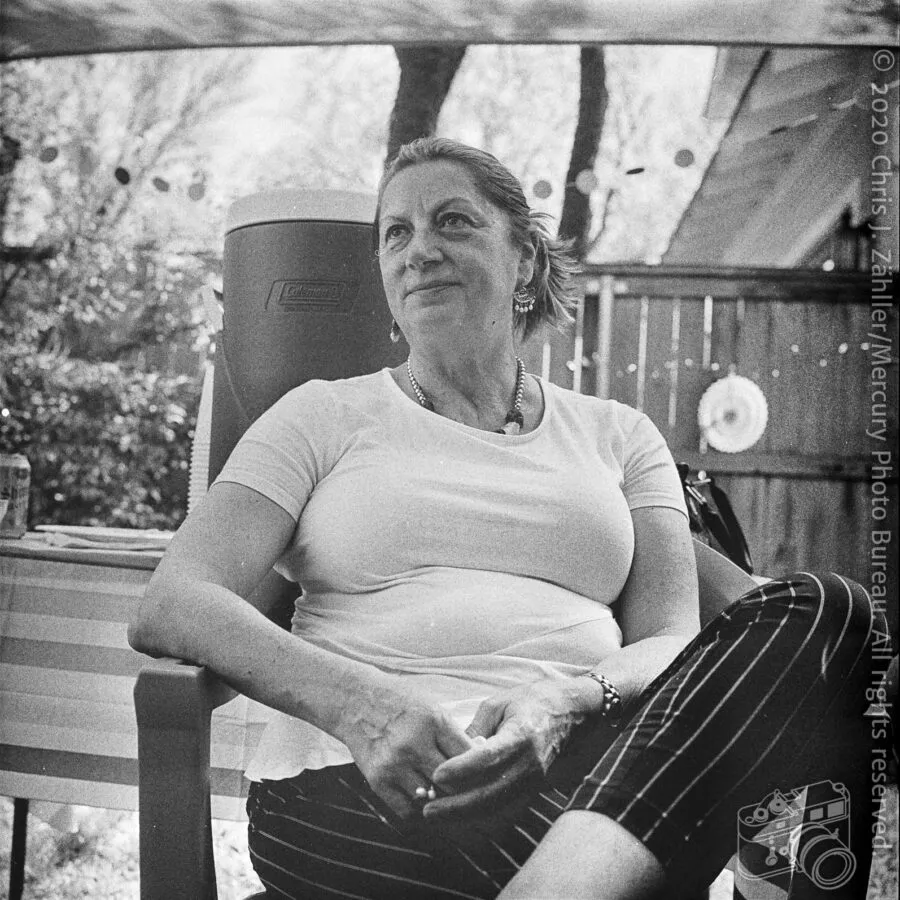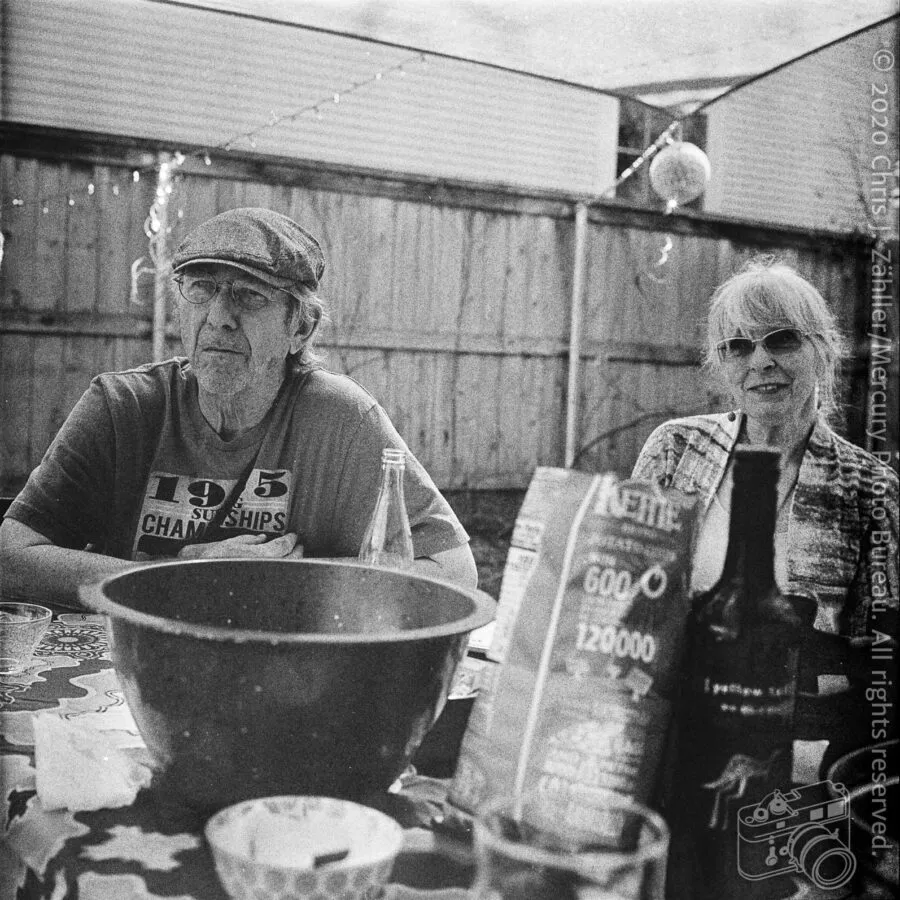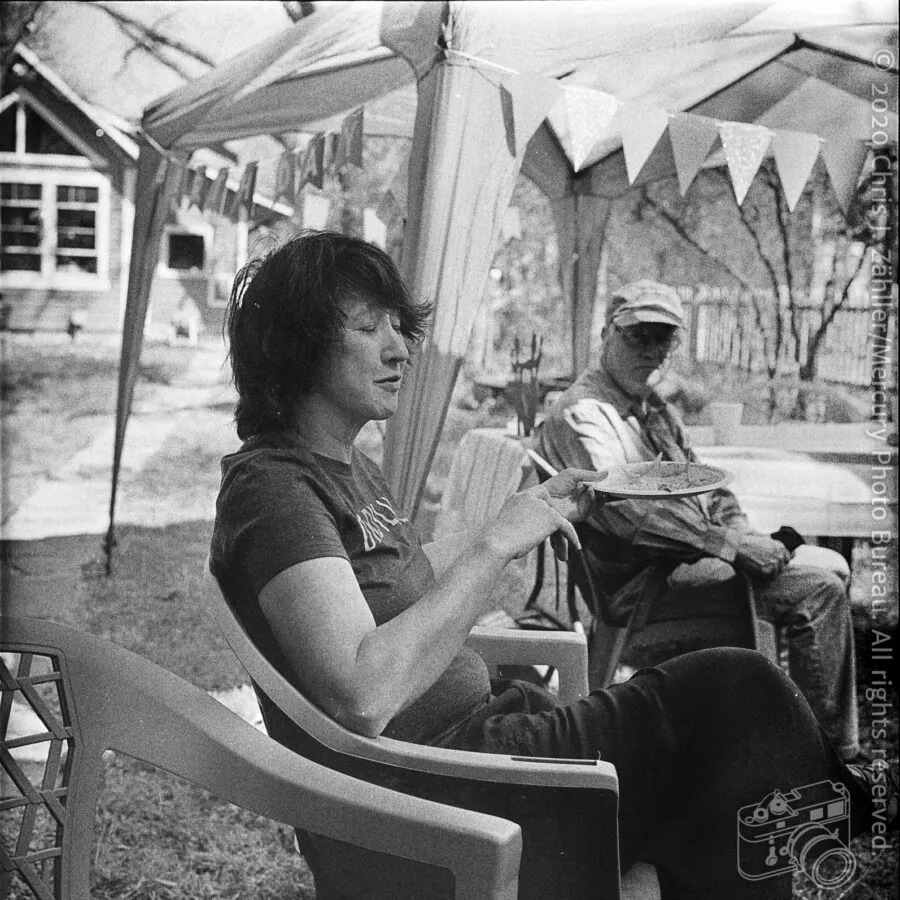 Technical
Camera

Rolleiflex 2.8c

Lens

Schneider-Kreuznach Xenotar 80mm ƒ/2,8

Aperture

ƒ/​8

Filter

Leitz (Leica) K2 (Wratten No. 8)

Exposure

1⁄250th second

ISO

400

Film

Kodak Tri-X Pan (PXP) 120

Developer

Adox Adonal (Rodinal) 1:100
~60 min­utes semi-stand in Paterson Super System 4 day­light tank

Scanner

Software

VueScan