My Brightest Diamond at Guestroom Records (OKIE-X Outtakes & Gallery)
My Brightest Diamond
Chamber Pop Chanteuse Enchants
My My first encounter with the music of My Brightest Diamond was a track on a RED + HOT com­pi­la­tion. [Sidenote: Founded in 1990, RED HOT is ded­i­cated to fight­ing HIV/​AIDS through pop­u­lar cul­ture. In the past quar­ter-cen­tury over 500 artists, pro­duc­ers, and direc­tors have con­tributed to twenty-four com­pi­la­tion albums, three films, and other media to raise money for HIV/​AIDS research and pro­mote HIV/​AIDS aware­ness. Readers may remem­ber the Safe sex is hot sex cam­paign or the ubiq­ui­tous pub­lic ser­vice announce­ments shown on MTV, VH-1, and other media out­lets.] During the sum­mer break, my neighbor's teenage daugh­ter and her friend used to hang out in my liv­ing room and spin CDs on my hi-fi. One day she brought over Dark Was the Night, the fif­teenth entry in the RED + HOT series.
Over the years I had acquired some of the ear­lier releases, start­ing with the best-sell­ing Cole Porter trib­ute RED HOT + BLUE, so I was happy to hear another entry in the series. Hidden along­side such musi­cal heavy­weights as David Byrne, Sufjan Stevens, Arcade Fire, Gillian Welch, and Bon Iver, there glim­mered My Brightest Diamond, the cur­rent musi­cal project of Shara Nova.
Over the years I kept encoun­ter­ing Nova's music — she was always appear­ing on var­i­ous best-of lists, includ­ing NPR's Turning the Tables: The 200 Greatest Songs by 21st Century Women+. Her cur­rent long­player A Million and One was recently cited by NPR Music as an Album You Need to Hear Now.
Okie Roots
I finally got to see Nova at the 2018 Norman Music Festival. I was already on a music high, hav­ing ear­lier seen the fan­tas­tic Japanese Breakfast, but My Brightest Diamond man­aged to push out even more endor­phins. I spoke to Nova and her drum­mer, Aaron Gilbert-Steele, before her set and got per­mis­sion to pho­to­graph her from behind the drum throne. [Sidenote: I had seen Nova behind the stage ear­lier, sport­ing a shock­ing-red pom­padour and a leather motor­cy­cle jacket, but had no idea who she was, despite hav­ing seen pho­tographs of her pre­vi­ously.] During her set Nova talked about grow­ing up in small towns in Arkansas and Texas — her mother and father were the organ­ist and choir direc­tor, respec­tively, for their Pentecostal church — and at some point, she men­tioned that she had lived in Sapulpa, Oklahoma as a child.
As read­ers of this blog know, I've been pho­tograph­ing Oklahoma musi­cians for OKIE-X since 2016. The project def­i­n­i­tion for an Oklahoma musi­cian is pretty lib­eral — to qual­ify, each sub­ject must be a cur­rent or for­mer Oklahoma res­i­dent who is a cur­rent or for­mer singer, rap­per, instru­men­tal­ist, song­writer, arranger, com­poser, or pro­ducer who per­forms or per­formed in pub­lic or makes or made their music avail­able to the pub­lic via phys­i­cal media or online. Phew! Try say­ing that three times really fast!
Naturally I vowed to get Nova into the stu­dio tout suite.
In Which We Upset a Cat
When I learned that Nova would be back in Oklahoma to open for Death Cab for Cutie, I reached out to her man­age­ment team to see if there was time in the band sched­ule for her to sit. Luckily, My Brightest Diamond had agreed to play a short, free show at the Oklahoma City Guestroom Records the after­noon of their main show, so I schlepped the stu­dio to the store and set it up in their store­room. [Sidenote: It was the week before Record Store Day, so the space was crowded with inven­tory, not to men­tion the store cat, L'il Kim, and her lit­ter­box.] Thanks to the efforts of Jason Toth at EKONOMISK MGMT, tour man­ager Mitchell Graham, Guestroom owner Justin Sowers, and Nova her­self, we made it happen.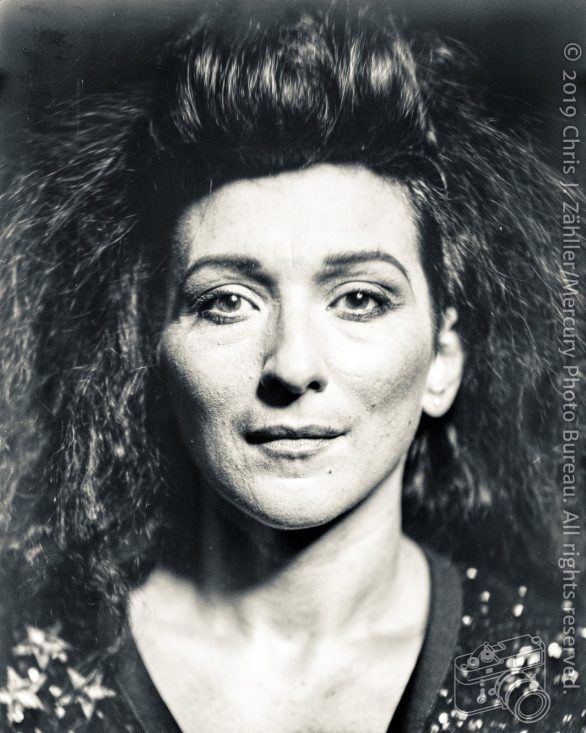 Serendipity, or, Lucky the Store Owners Don't Watch Marie Kondo
Amongst the store­room clut­ter I hap­pened to notice an old set of RadioShack® "Realistic"® stereo­phones — circa 1975. The model num­ber? "NOVA PRO." The fea­tured image on this post is an out­take with Nova wear­ing those name­sake head­phones. [Sidenote: "Realistic" was a trade­mark of the defunct RadioShack® Corporation.]
Nova is a clas­si­cally trained singer, com­poser, pro­ducer, and multi-instru­men­tal­ist. Her sound blends rock, art pop, and cham­ber music into a unique, descrip­tion-defy­ing mélange. She has appeared as a guest vocal­ist for David Byrne, Laurie Anderson, The Decemberists, Sufjan Stevens, and The Blind Boys of Alabama, among oth­ers. She is cur­rently on tour.
Portraits Technical
Lens

Unknown maker 250mm Petzval

Aperture

ƒ/4,0

Exposure

1/​25th second

Exposure Index

25

Lights

Key:

Paul C. Buff

Einstein -5.7ƒ with sil­ver beauty dish & 30° grid
Background: Paul C. Buff Einstein -4.7ƒ with 7″ reflec­tor & 10° grid
Fill: 42″ col­lapsi­ble reflec­tor, silver

Film

Carestream CSHB

Developer

Pyrocat-HD 1:1:200
~60 min­utes semi-stand in an HP-Combiplan day­light tank

Scanner

Epson Perfection v850

Software

Adobe Lightroom 6, Adobe Photoshop, and NIK Silver Efex Pro
Gallery
Gallery: My Brightest Diamond
The The minute My Brightest Diamond arrived in Oklahoma City they headed to Guestroom Records to per­form a free in-store show. They played sev­eral songs from A Million and One, includ­ing "It's Me on the Dance Floor," "Rising Star," "Champagne," "Another Chance," and "You Wanna See My Teeth." For their cur­rent tour, My Brightest Diamond are Shara Nova and drum­mer Jharis Yokley.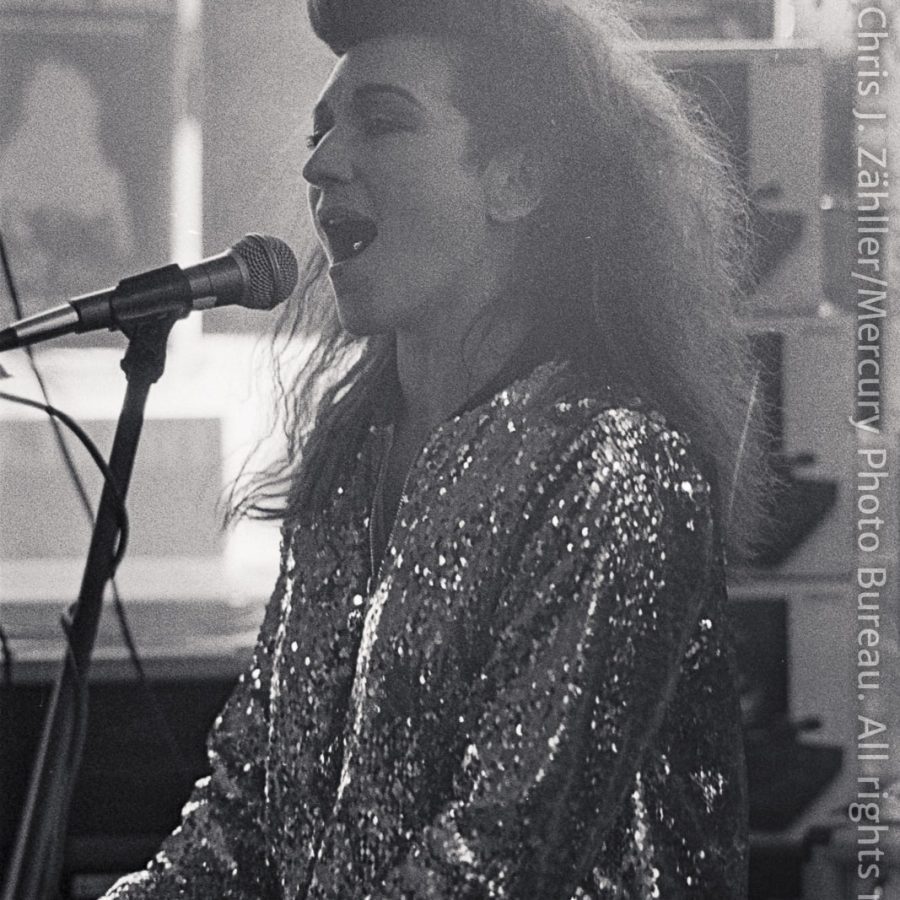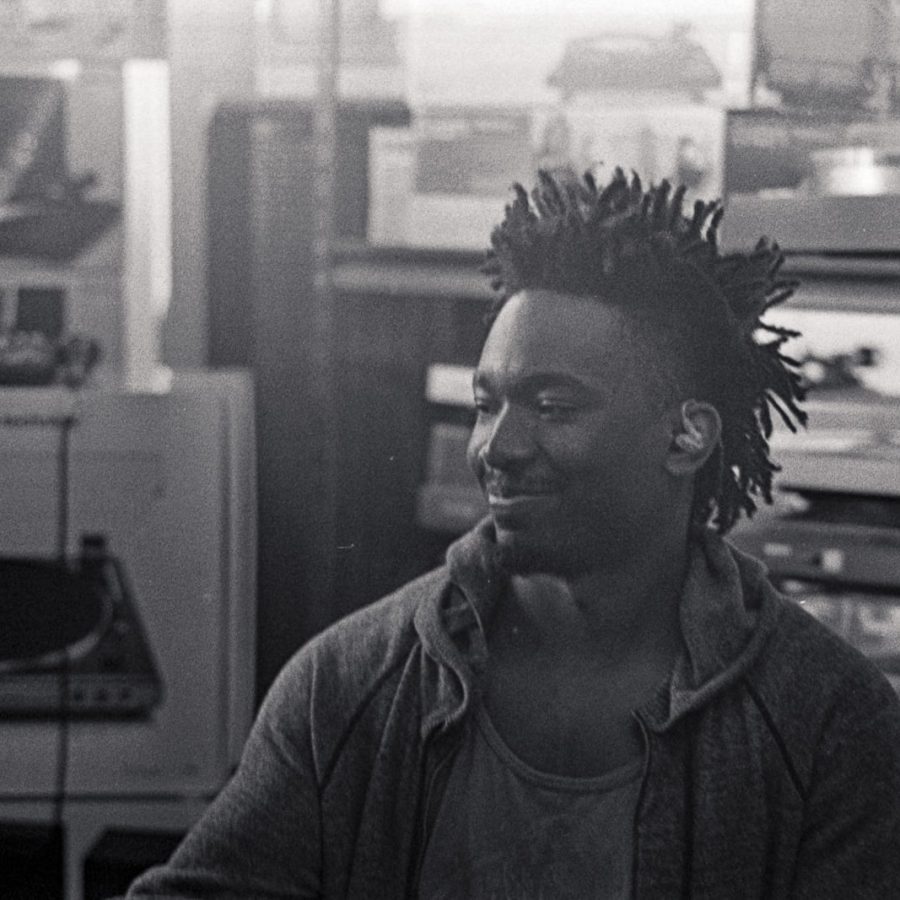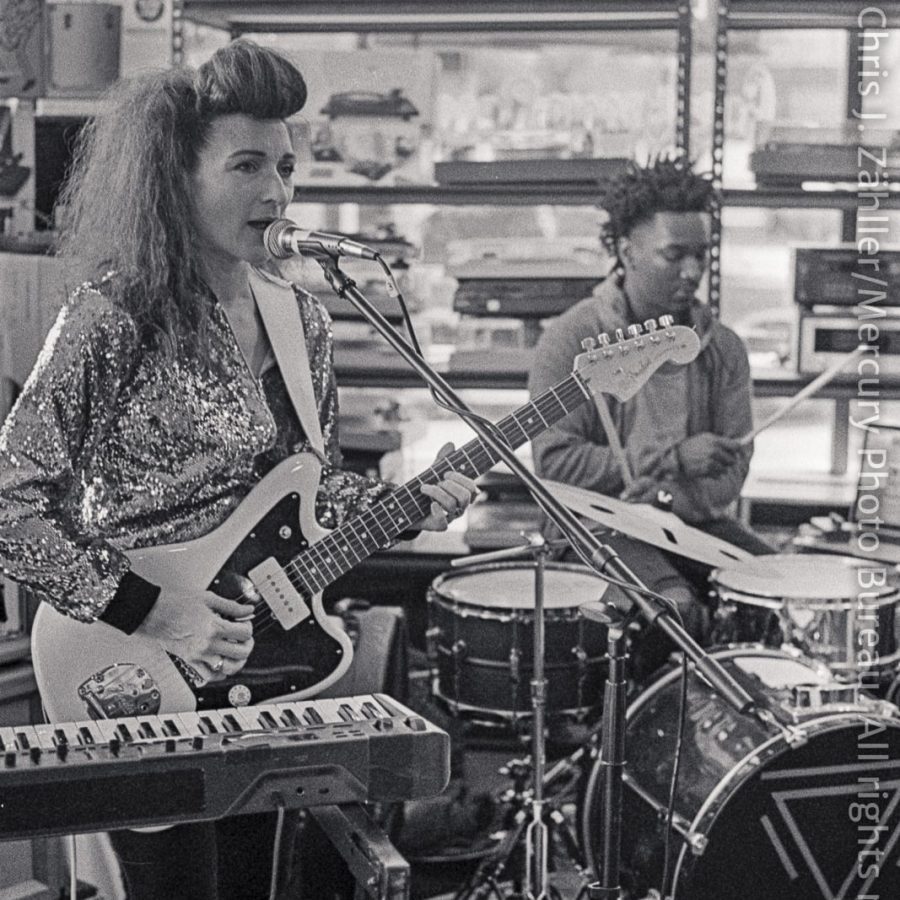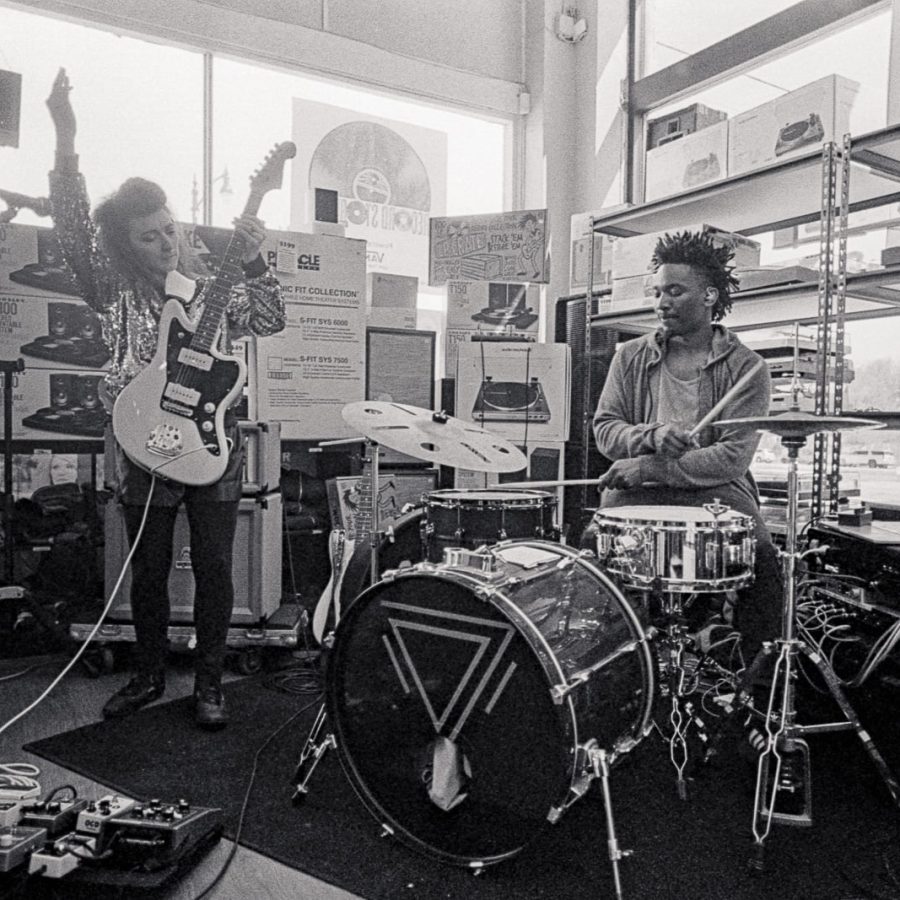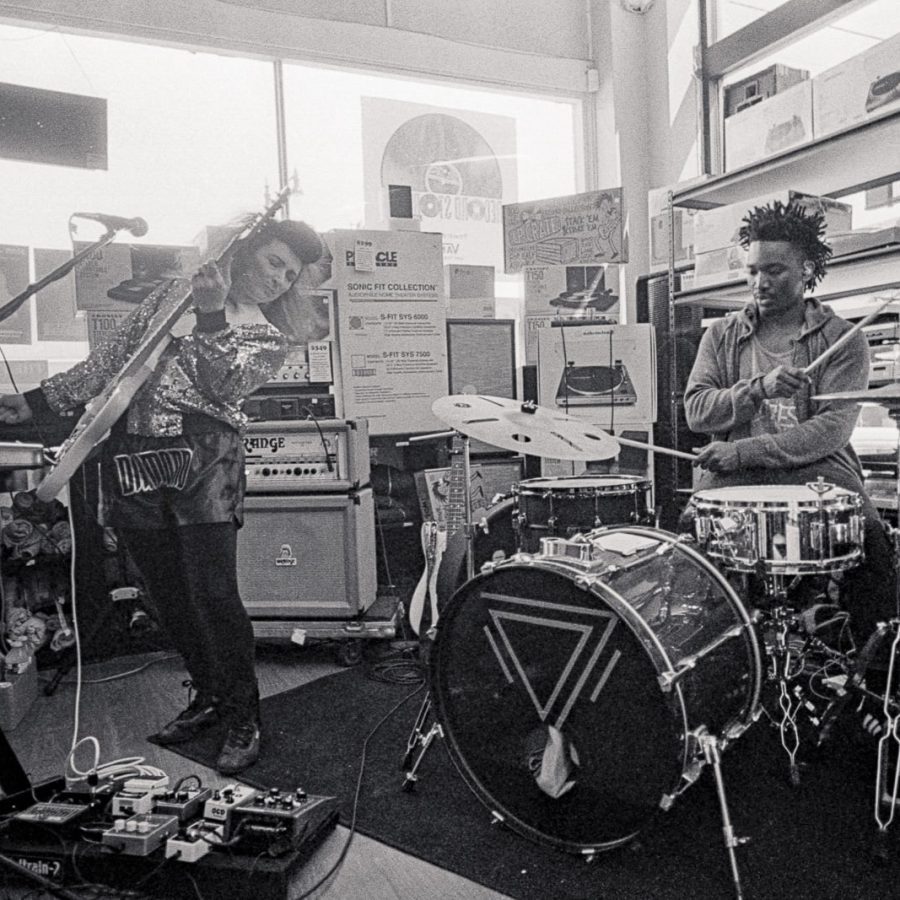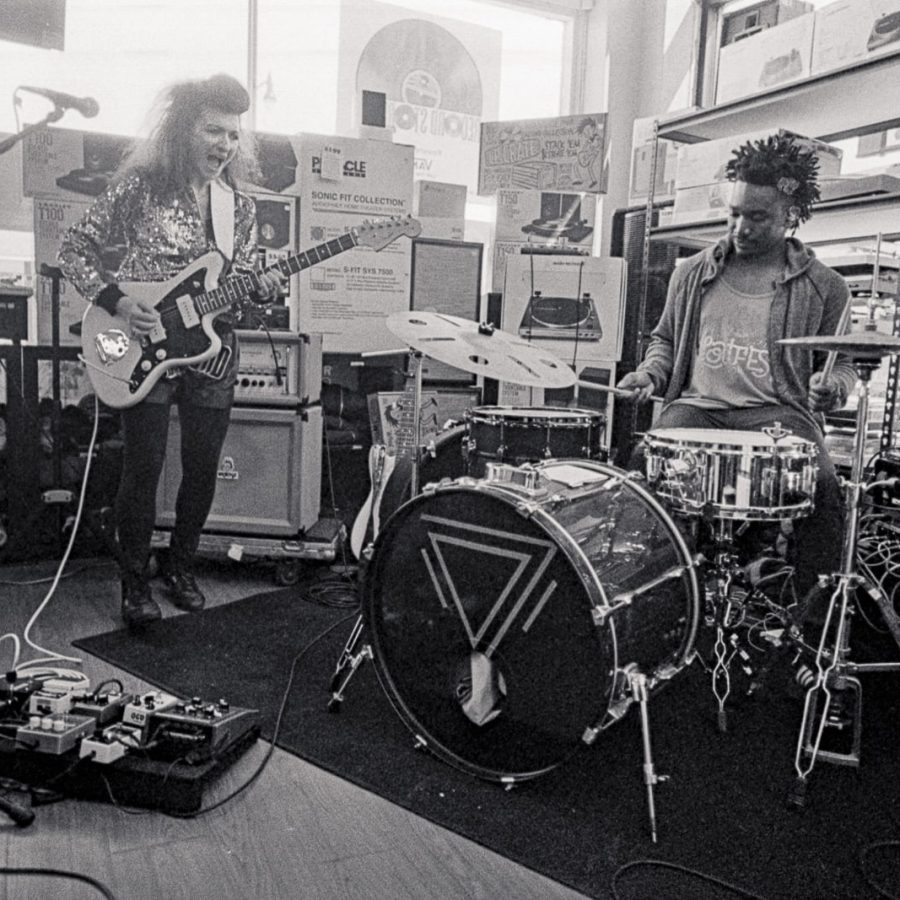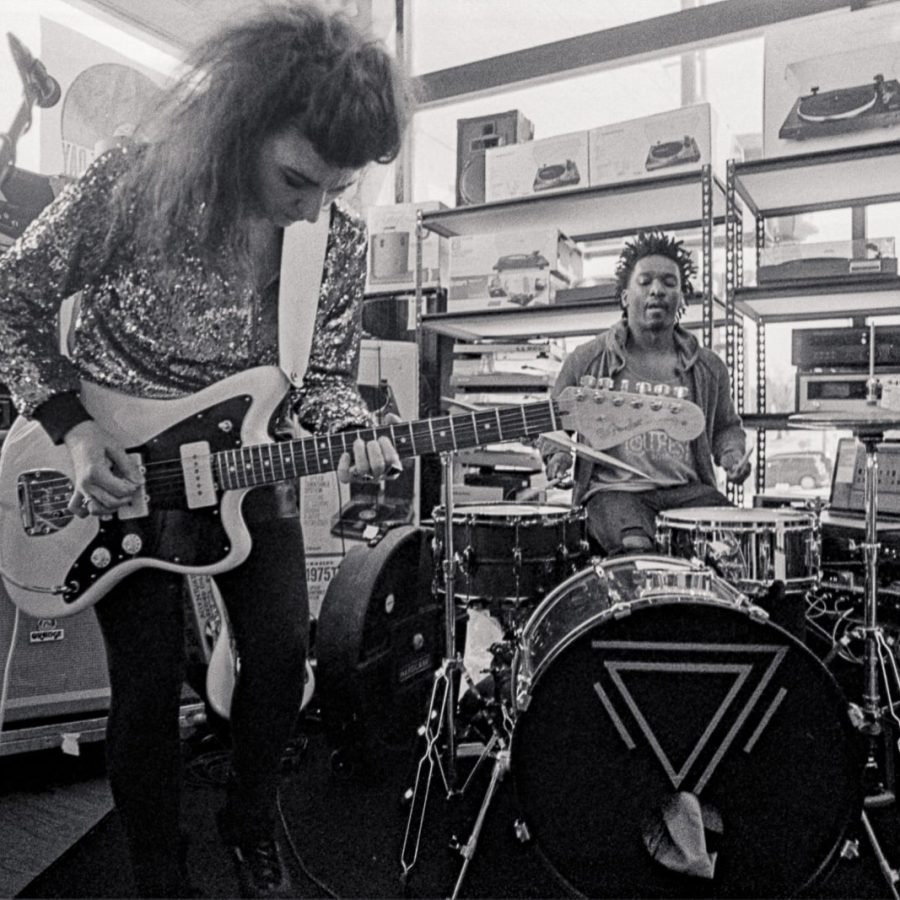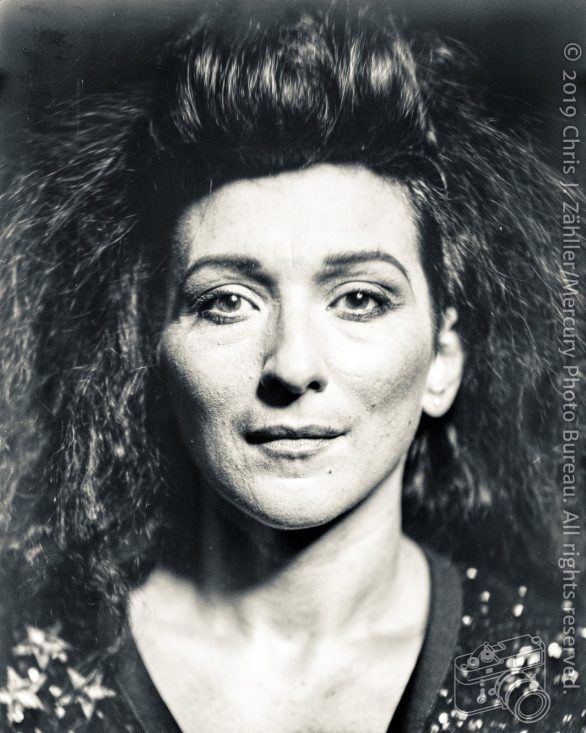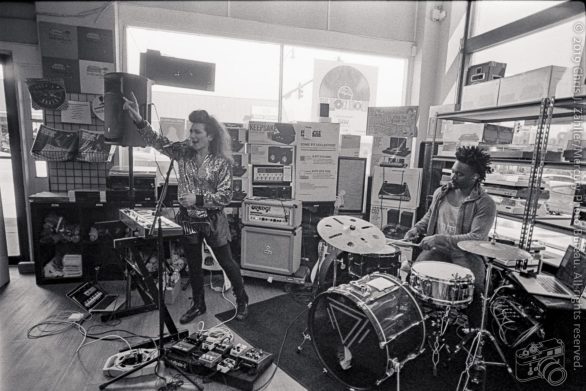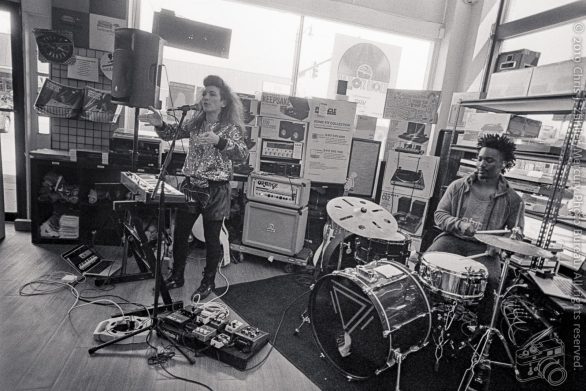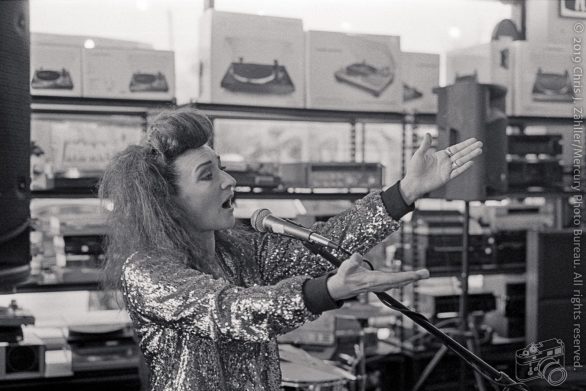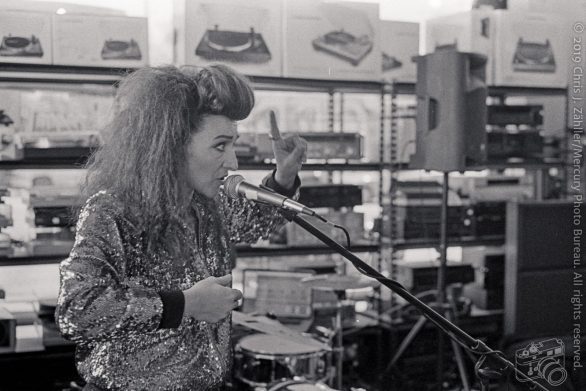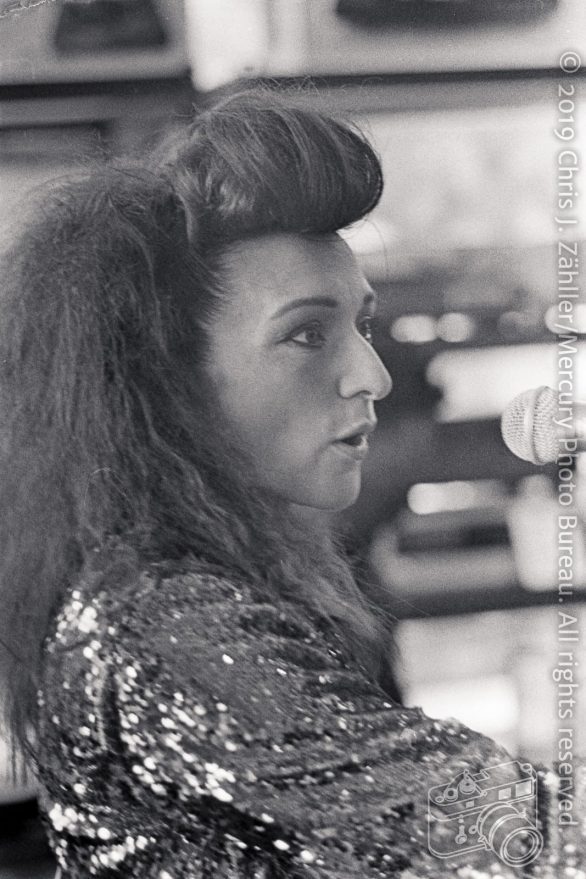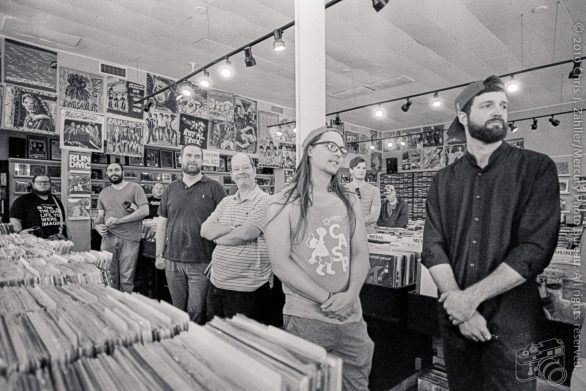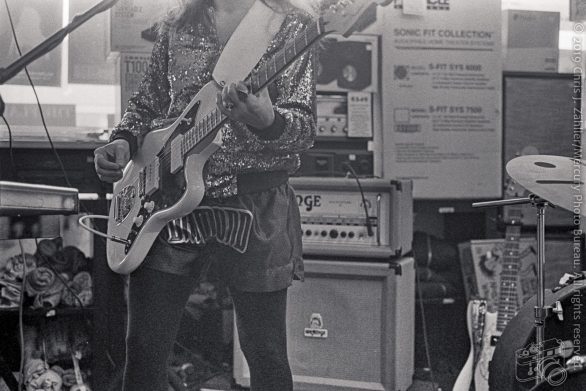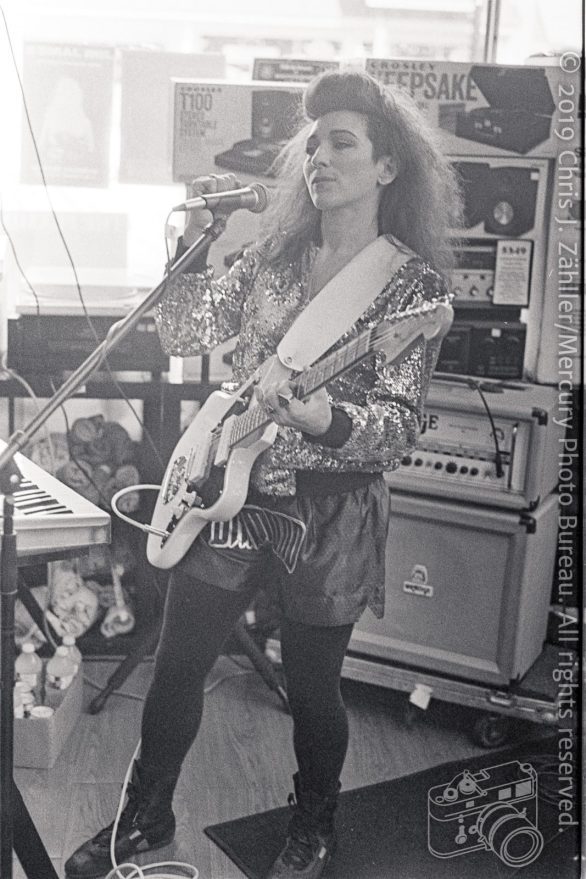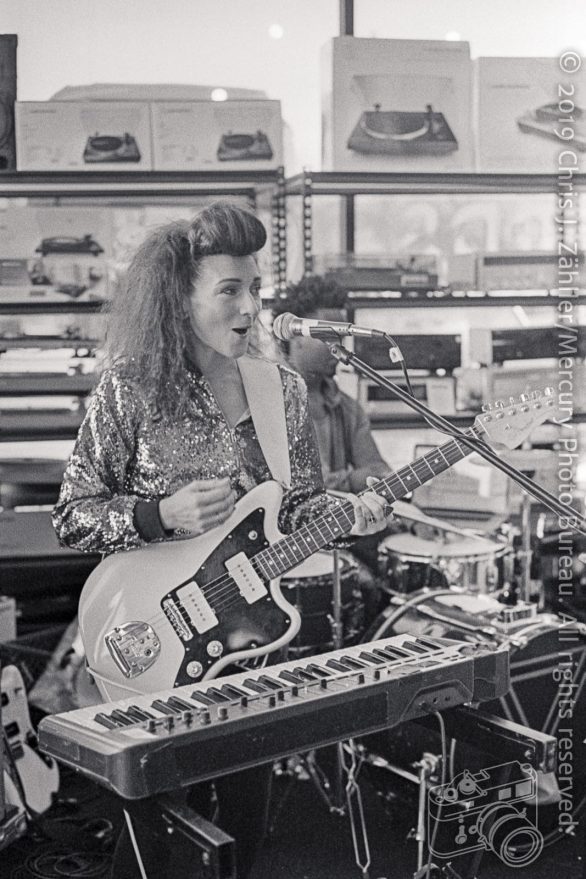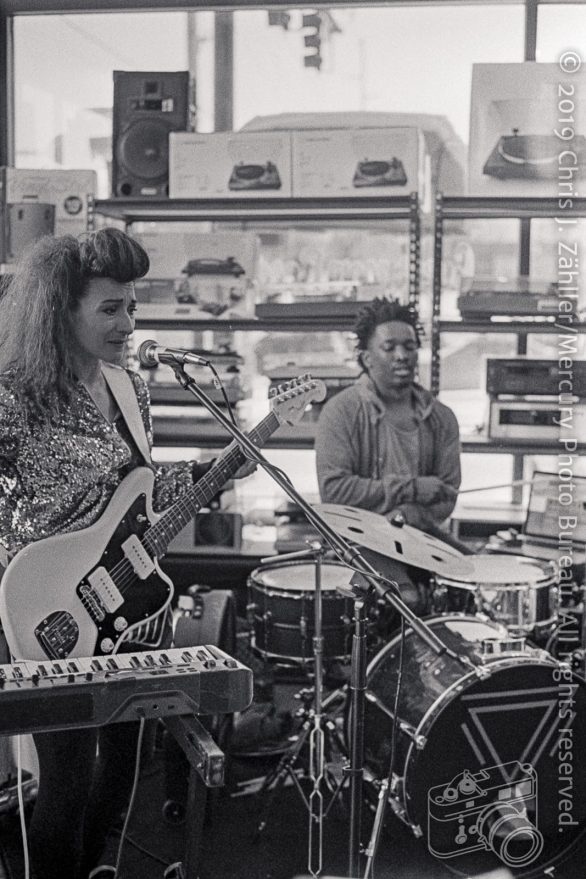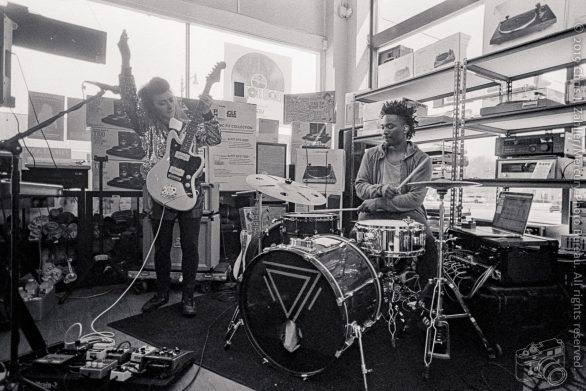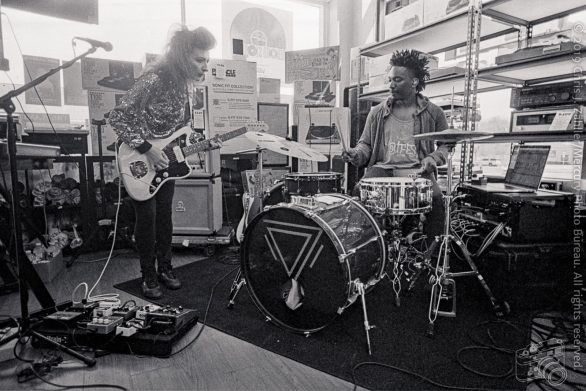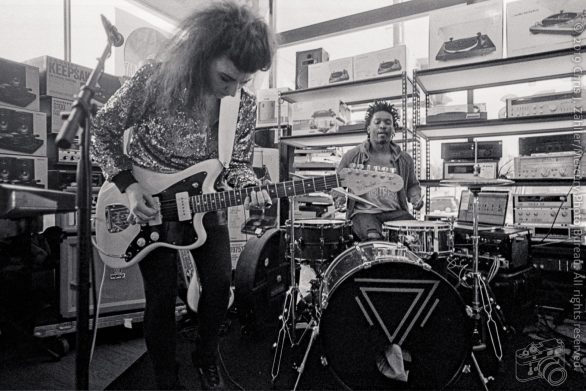 f My Crown" — My Brightest Diamond at Guestroom Records OKC" width="586″ height="391″ class="size-blog-586-no-float wp-image-17686″ data-wp-pid="17686″ loading="lazy" /​> "Diamonds Fell Out of My Crown" — My Brightest Diamond at Guestroom Records OKC[/caption]
Gallery Technical
Camera

Leica MP Classic

Lenses

Zeiss Biogon T* 21mm ƒ/2.8 ZM
Leica Summicron-M 50mm ƒ/2.0 ("50 Jahre")
Leica Tele-Elmarit-M 90mm ƒ/2.8

Aperture

ƒ/11,0

Exposure

1⁄125th second

ISO

400

Exposure Index

400

Film

Kodak Tri-X 400

Developer

Adox Adonal (Rodinal) 1:100
~60 min­utes semi-stand in a ~60 min­utes semi-stand in Paterson Super System 4 day­light tank

Scanner

Software