Woodyfest 2018: Friday Backstage
Backstage at the Pastures of Plenty
Playing Paparazzo at the Pastures
I I took the same [Sidenote: The Bureau invites you back­stage for the twenty-first install­ment of our Woodyfest 21 (2018) cov­er­age.] medium for­mat gear back­stage to the Pastures of Plenty as I had on Thursday and Saturday. I've already writ­ten exten­sively about the fan­tas­tic facil­i­ties improve­ments to the out­door venue, so let's get straight to the pic­tures!
Gallery: Backstage, Friday
Gallery
As As I did on Thursday and Saturday, I brought my Hasselblad 500C/​M and shot a roll of Tri-X. I still hadn't real­ized I had mounted the wrong lens hood, [Sidenote: I had deployed a lens shade meant for a 60 – 80mm lens on a 50mm lens.] hence the vignetting.
Here are the sec­ond night's pic­tures. The final image of Joel Rafael's har­mon­ica and set list is a dig­i­tal image taken with one of my Fujifulm X-T1 "EVIL" [Sidenote: Electronic Viewfinder Interchangeable Lens] cameras.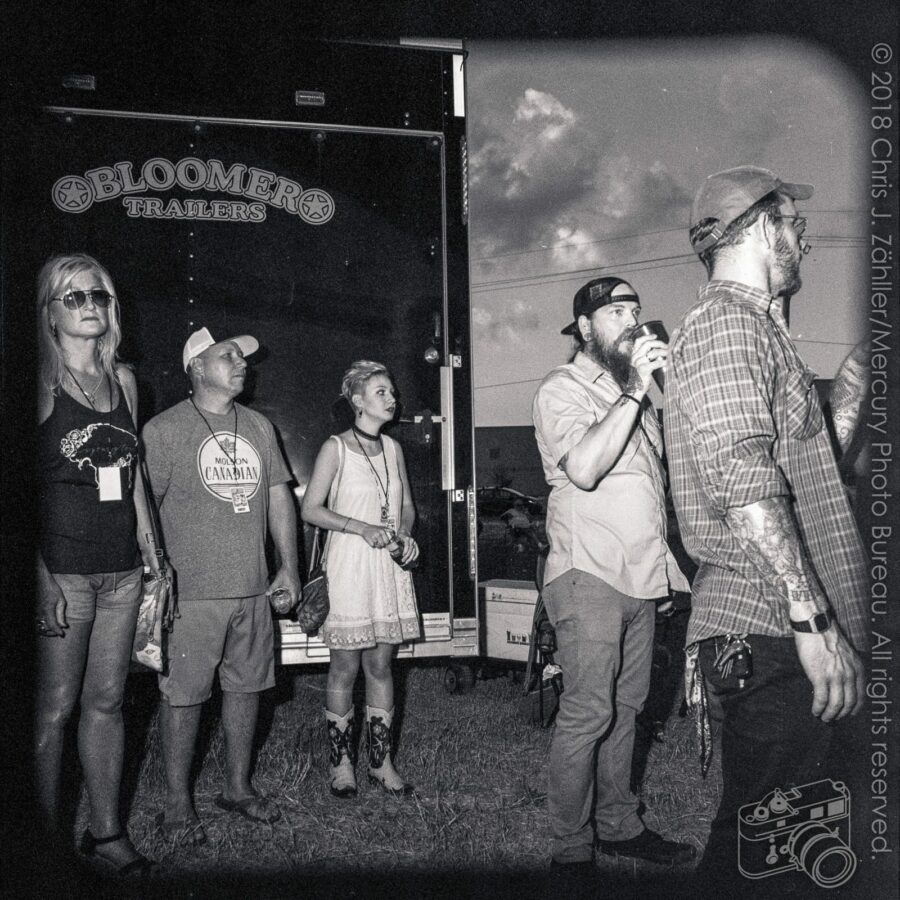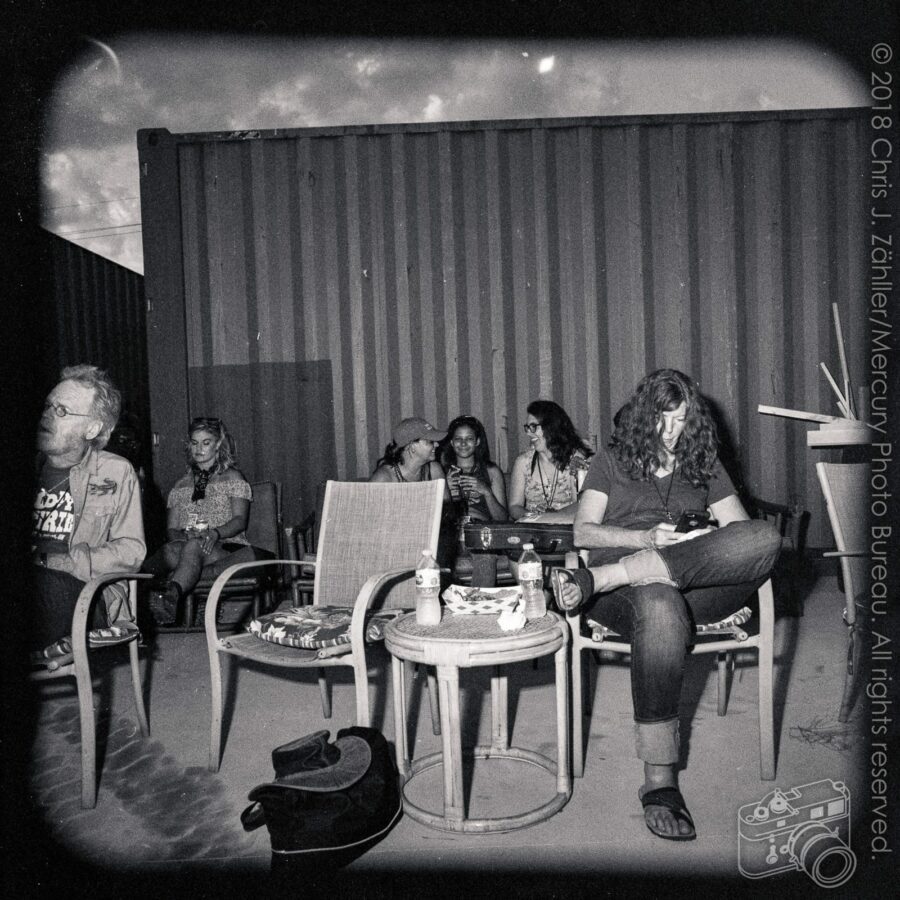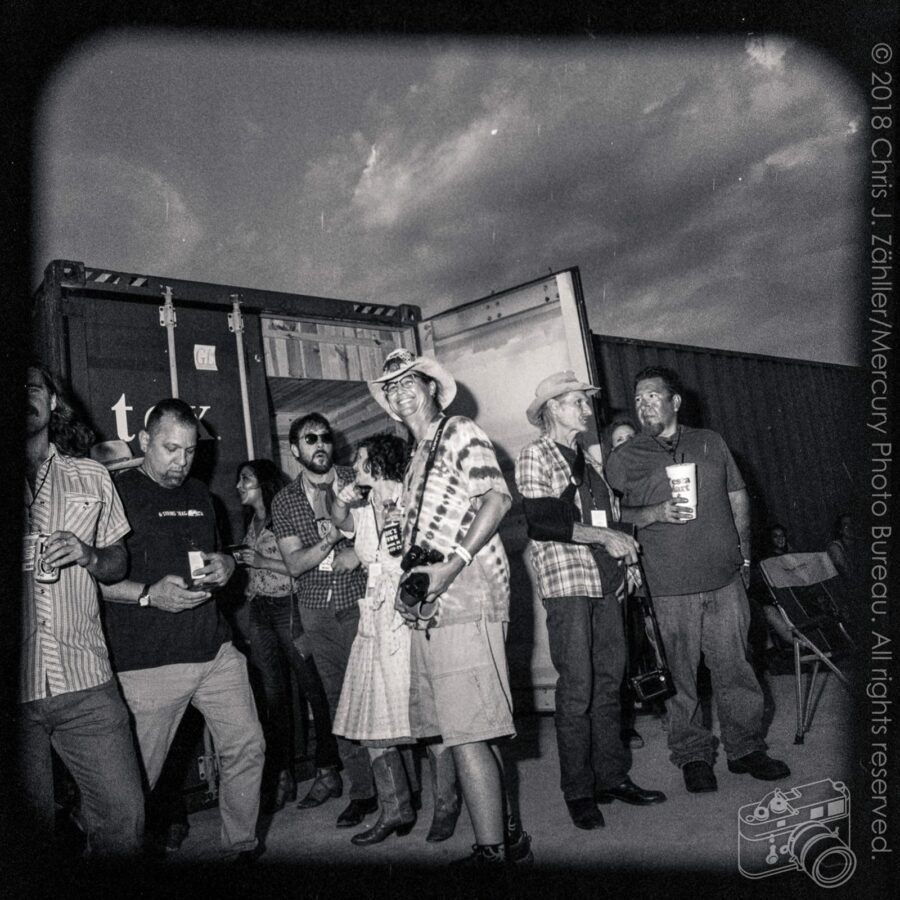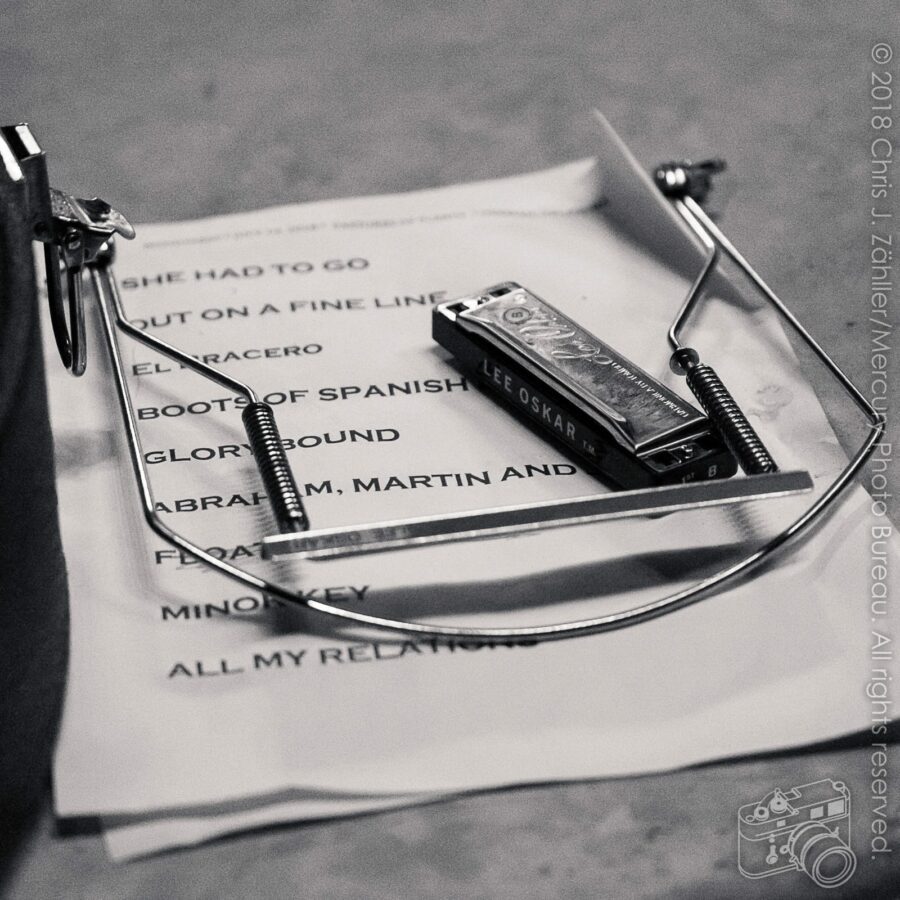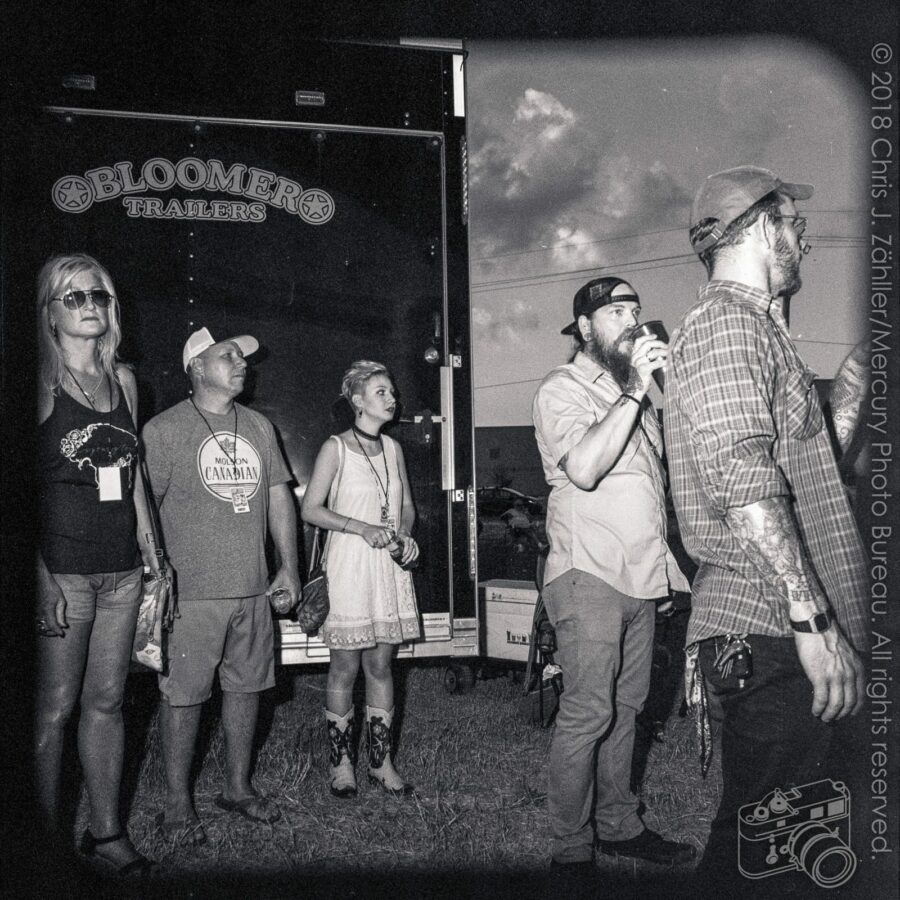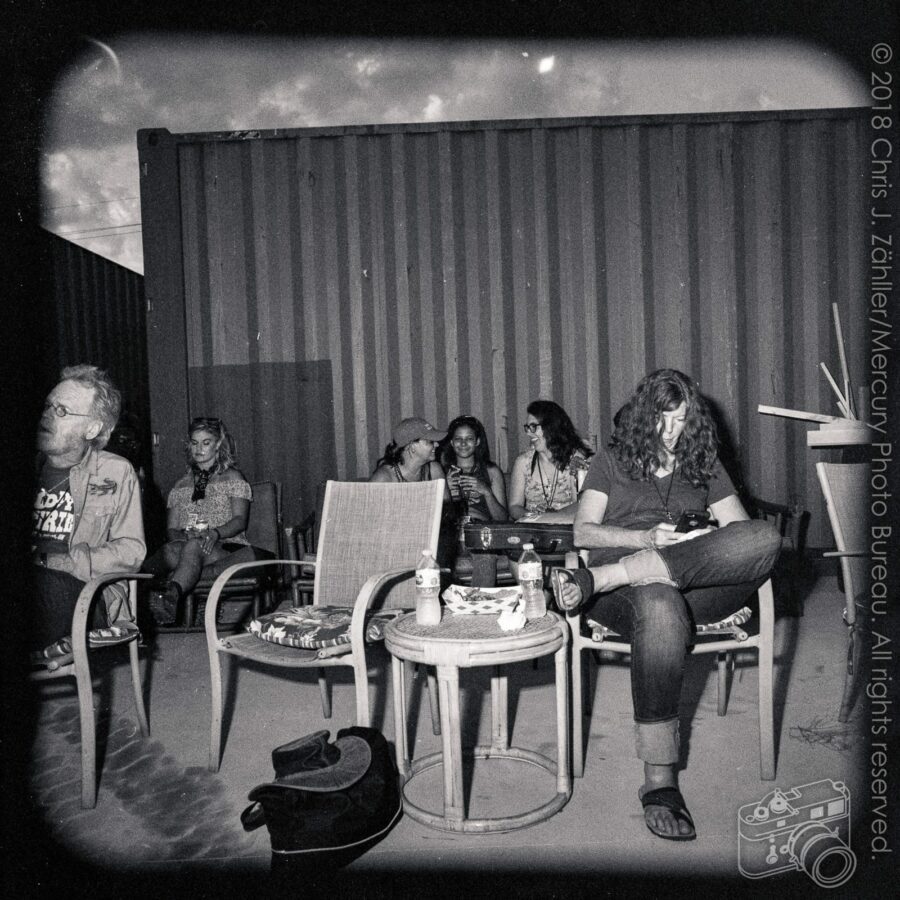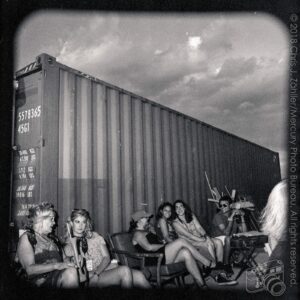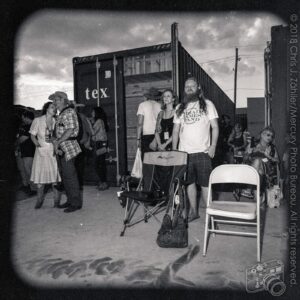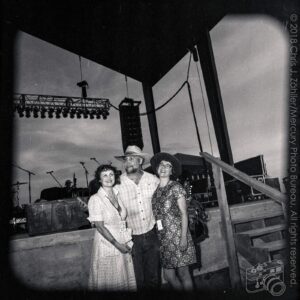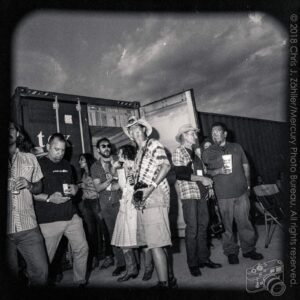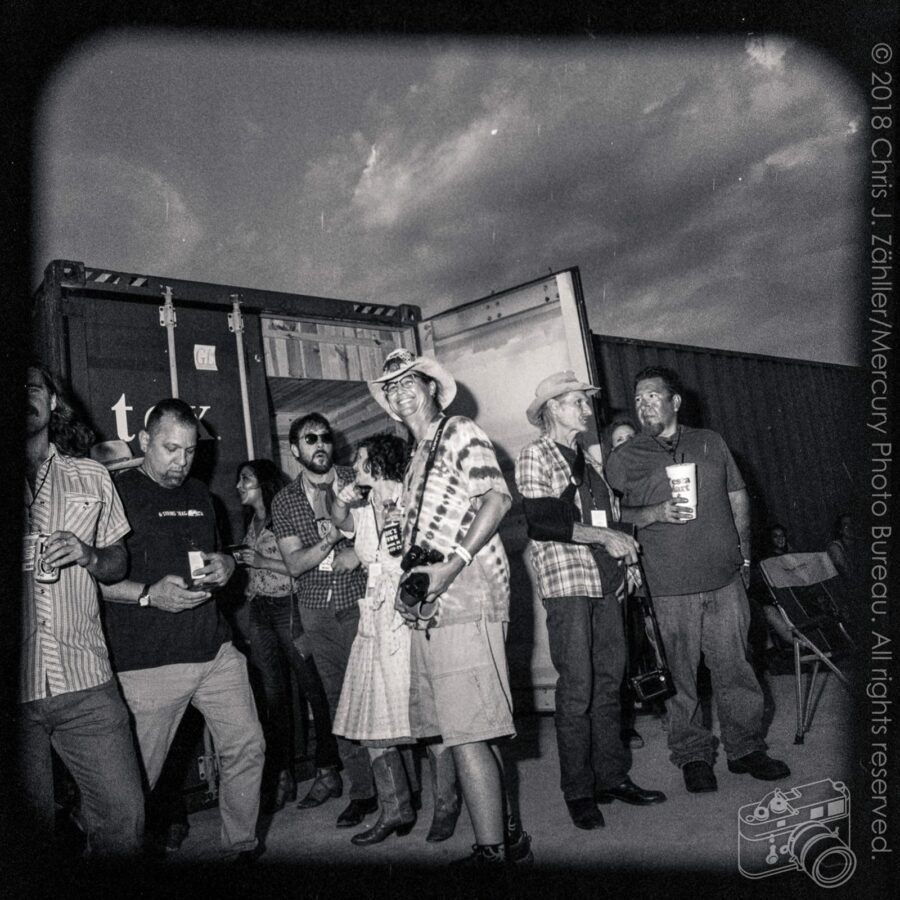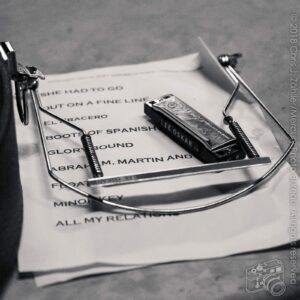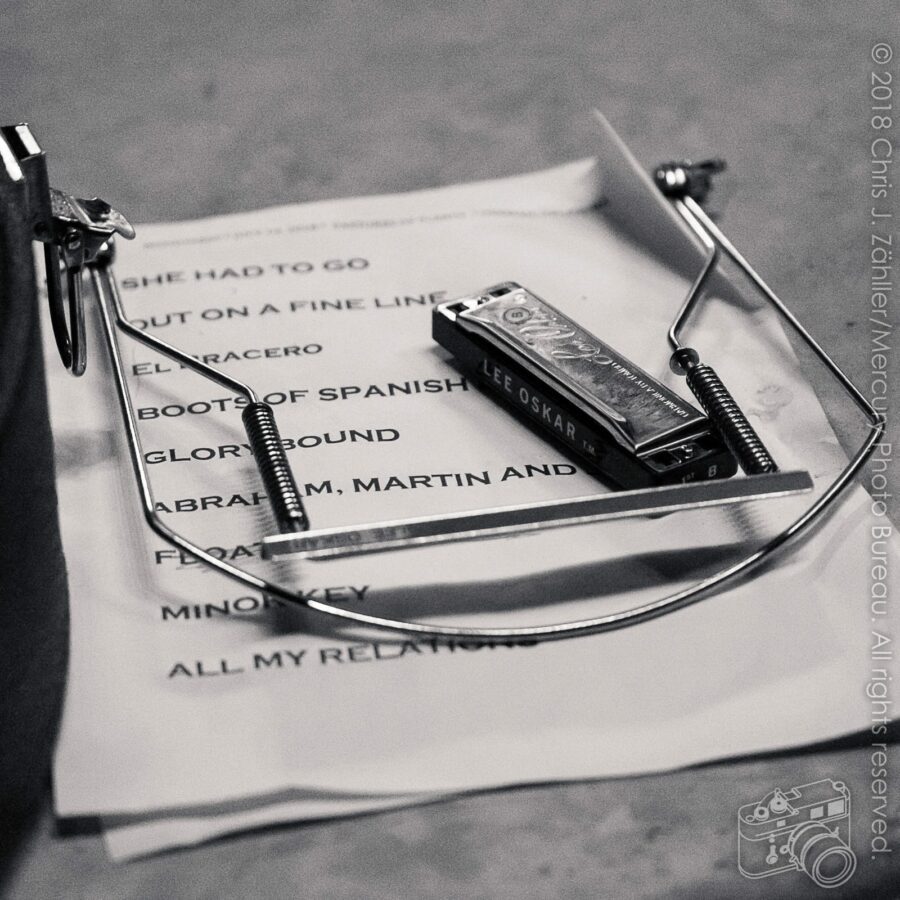 Technical
Camera

Hasselblad 500C/​M with A12 back
Gepe Pro Release 20″ cable with Zeiss Disc-Lock

Lens

Carl Zeiss Distagon CF T* 50mm ƒ/4,0

Aperture

ƒ/​8

Exposure

1⁄125th second

ISO

400

Film

Kodak Tri-X 400 Professional 120

Lighting

Sunpak 622 Pro

Developer

Adox Adonal (Rodinal) 1:100
~60 min­utes semi-stand in Paterson Super System 4 day­light tank

Scanner

Software

Vuescan