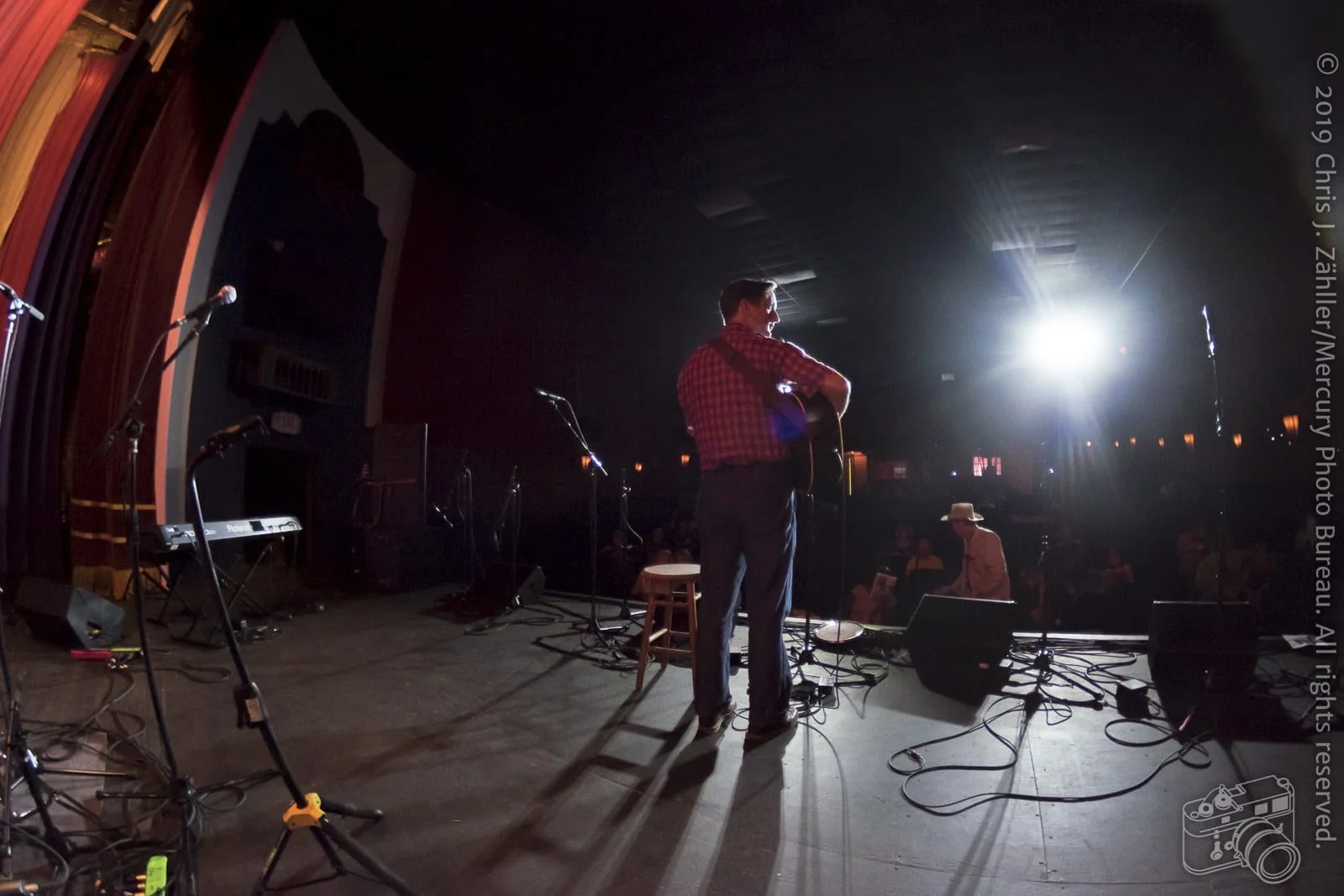 Woodyfest 2019: Stoll Vaughan
Stoll Vaughan
Stoll Vaughan
Two-time chart-top­per Stoll Vaughan [Sidenote: This is the fif­teenth post in our cov­er­age of the twenty-sec­ond annual Woody Guthrie Folk Festival. We'll be alter­nat­ing our report­ing with essays and photo gal­leries from the sev­en­teenth fes­ti­val in 2014, so check in often for a mix of old and new Woodyfest good­ness.] [Sidenote: Vaughan's first pair of albums, Hold On thru Sleep & Dreams and Love Like a Mule, each spent time in the Americana charts Top 10.] made his Woodyfest debut in 2019. Vaughan took the Crystal Theatre stage mid-after­noon on fes­ti­val Friday.
The Kentucky native has toured with John Mellencamp, John Fogerty, James McMurtry, and Marty Stuart. His music has been fea­tured on numer­ous tele­vi­sion shows, includ­ing True Blood, Friday Night Lights, Shameless, and The Office.
[Woody Guthrie and Dylan] embraced wield­ing big truths as calls to action. Vaughan wor­ries the white noise and tv news/​social media cycle-cre­ated Tower of Babel makes it harder for these truths to cut through. But he's undeterred.
Vaughan's lat­est release, Desire's Shape, debuted in April. According to Vaughan's web­site, all 2020 tour dates are can­celled, pre­sum­ably due to the coro­n­avirus pandemic.
Gallery: Stoll Vaughan
Gallery