Skating Polly: The Make It All Show Tour Kickoff
The Show
Ugly Pop Trio Returns to Old Stomping Grounds
Return­ing Returning to the scene of their very first pub­lic show, for­mer Okies Skating Polly played to a sold-out house at OPOLIS on Saturday. The show was the first stop in a 15-city tour pro­mot­ing the release of their fifth full-length album The Make It All Show. Vice Magazine calls it rip-roar­ing, say­ing the album will knock your socks clean off, and into the near­est oncom­ing traffic.
Expanding to a trio after their brother Kurtis Mayo joined them last year, step-sis­ters Kelli Mayo and Peyton Bighorse have been per­form­ing since they were in mid­dle school — they are in their eleventh year as a band — and show no signs of flag­ging. As Kelli told me when I inter­viewed them five years ago, [We] don't see us doing any­thing else with our lives; this is really the […] thing we're ded­i­cated to.
For their open­ing num­ber, the band played "Pretective Boy," from their pre­vi­ous full-length plat­ter, The Big Fit. Kelli jumped around the stage like water dropped in hot grease, punc­tu­at­ing her antics with the occa­sional round­house kick. She's grown her hair out since the band's last Oklahoma appear­ance, and it flew around her head in a con­tin­ual halo that caught high­lights from my on-cam­era flash quite nicely.
Over the course of the set, Skating Polly played the entirety of The Make It All Show, along with a sec­ond song from The Big Fit, "More Than a Body." When it came time for them to play "This Vacation," Kelli announced that it would be the band's first time to per­form the song in pub­lic and there would be a 99% chance she would f*ck up the gui­tar part. [Sidenote: She did not f*ck up the gui­tar part.]
The pres­ence of a key­board on the stage (some­thing I haven't seen them bring to a show since early 2014) prompted one audi­ence mem­ber to repeat­edly request the title track from their sopho­more release, Lost Wonderfuls. I would have liked to hear it, too, but it turned out the keys were for the wist­ful clos­ing track from the new long-player, "Don't Leave Me Gravity," sung with heart­break­ing vul­ner­a­bil­ity by Peyton.
According to the set list, the band intended to play "Alabama Movies" dur­ing the main set, but they elected to play it as an encore instead, leav­ing the planned encore choices unheard. Those songs were "Perfume for Now" and "Oddie Moore."
Opening for the band were local favorites Poolboy and L.A.-based punk rock­ers Potty Mouth. [Sidenote: Potty Mouth were joined by gui­tarist Kate; at her request I have not pub­lished her sur­name. She appears on stage right (house left) in the three gallery images of Potty Mouth.] The lat­ter were fea­tured in the 2014 NPR Austin 100 playlist with their song "Sleep Talk." More recently their song "Cherry Picking" was fea­tured on NPR's Heavy Rotation.
Gallery: Album Release Show
Gallery: The Make It All Show Tour Kickoff
After obtain­ing per­mis­sion from the band to use on-cam­era flash, I cap­tured the show on the quin­tes­sen­tial rock 'n' roll film, Kodak Tri-X. The results are below. Technical details fol­low the gallery.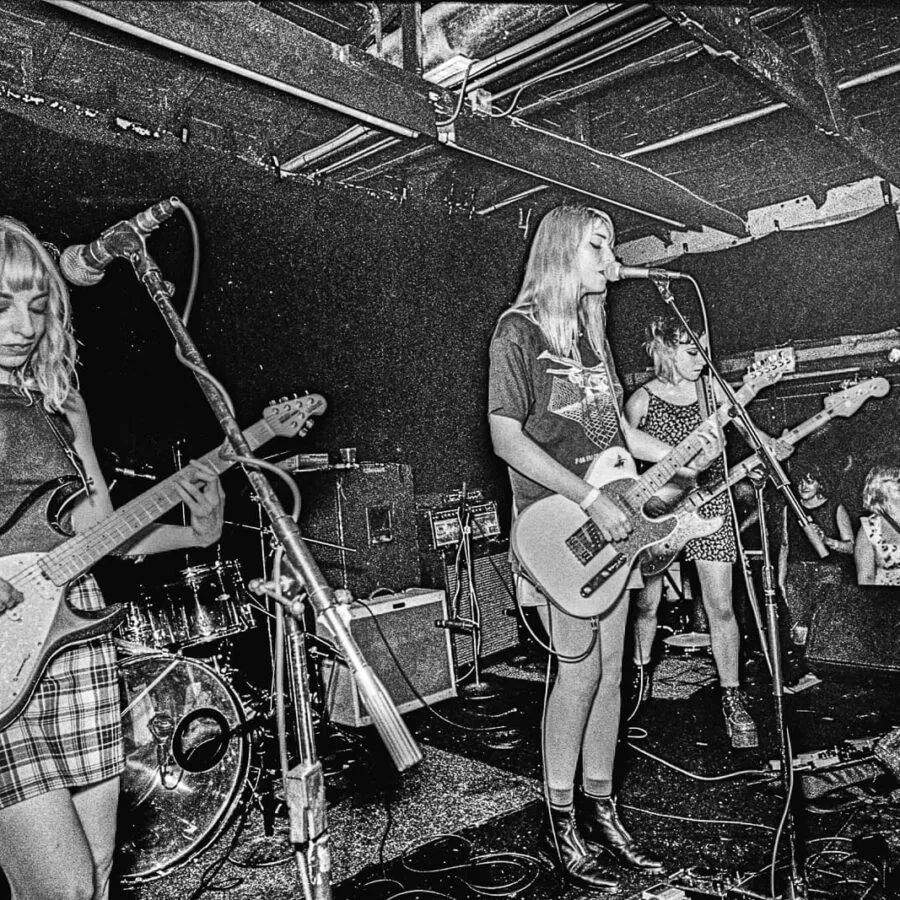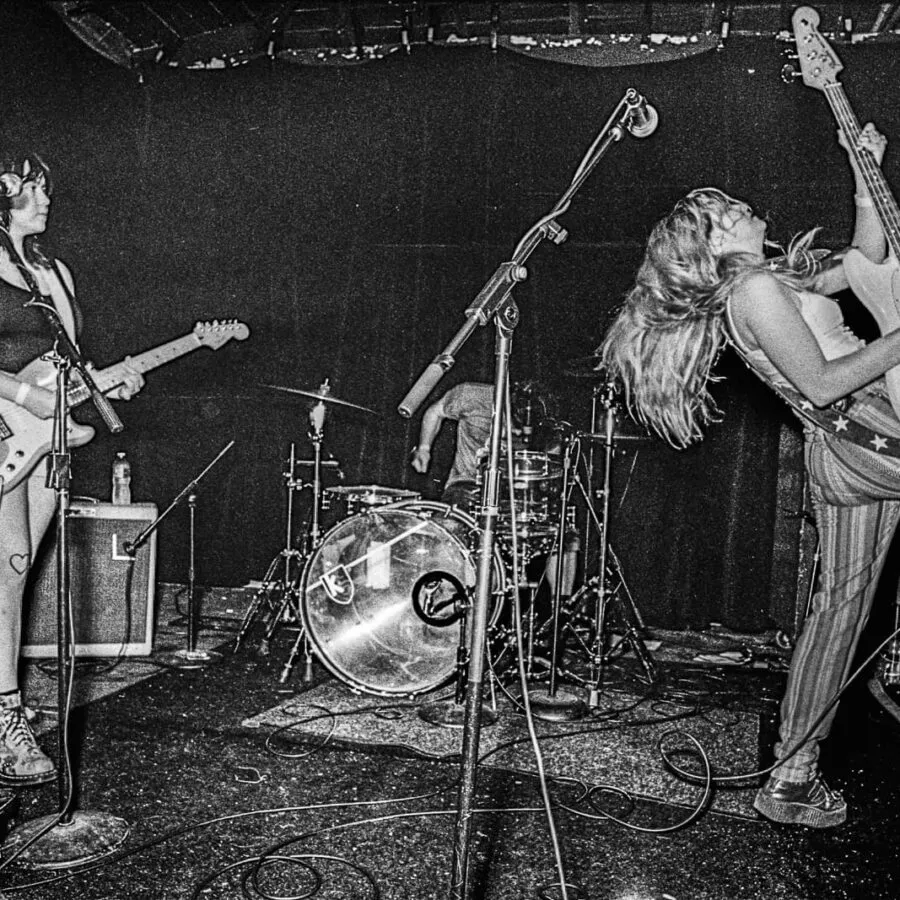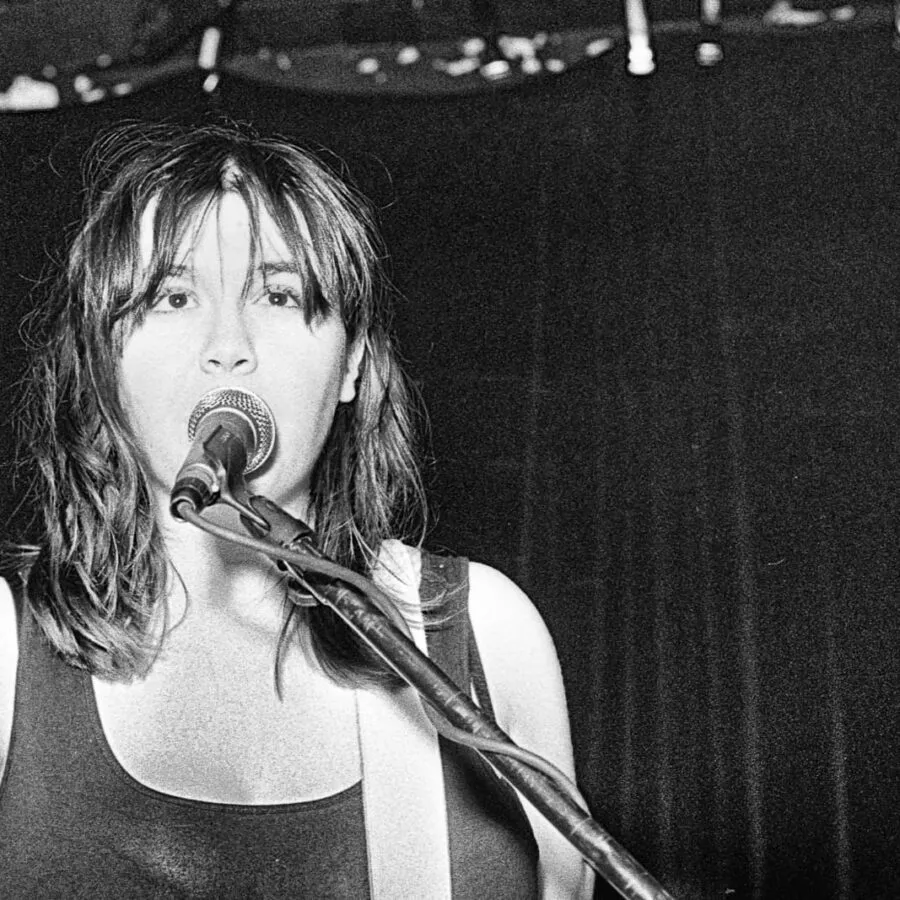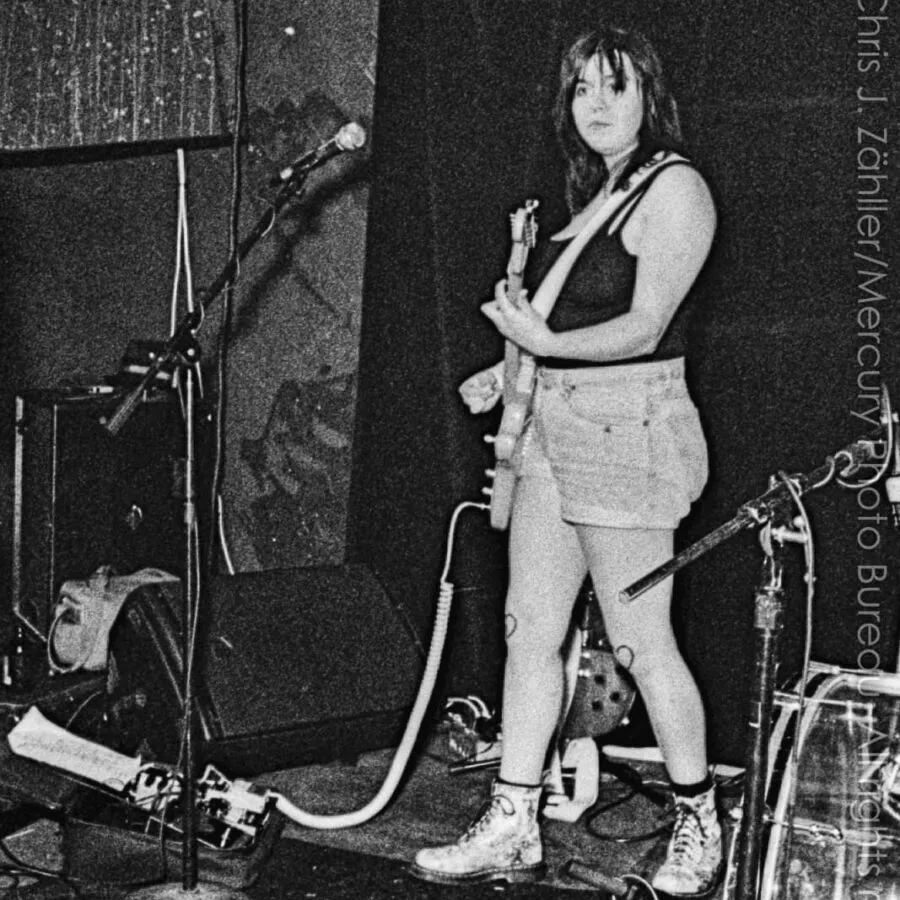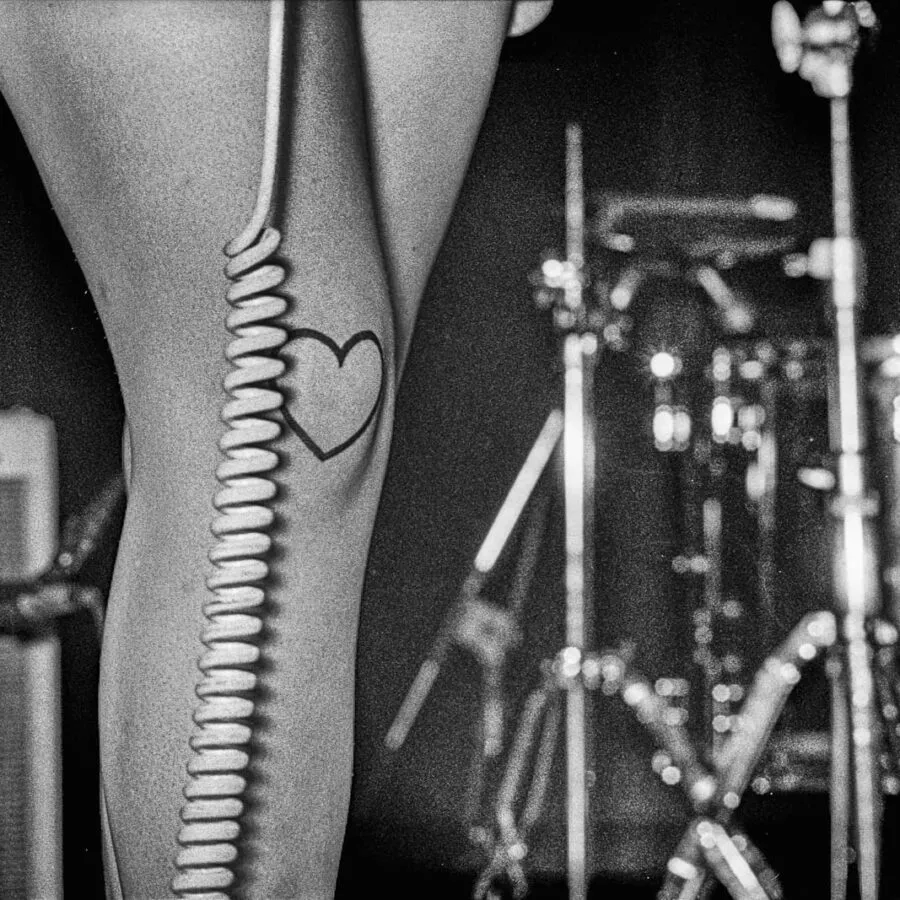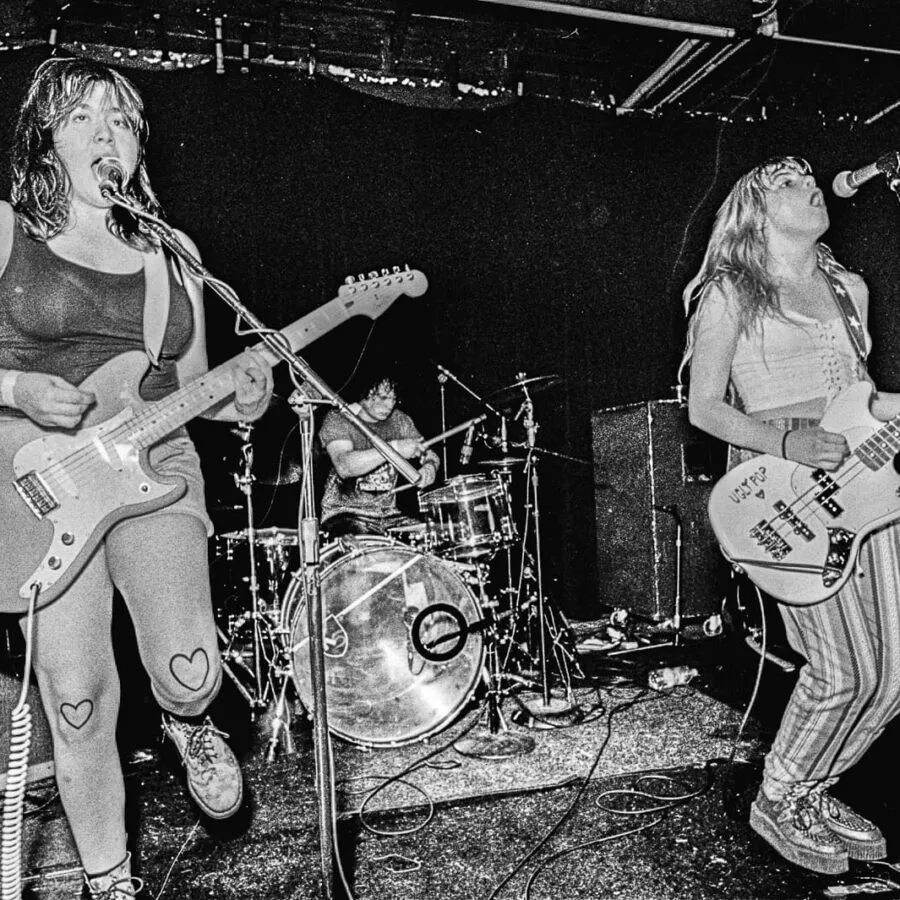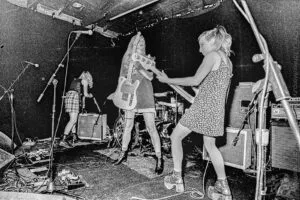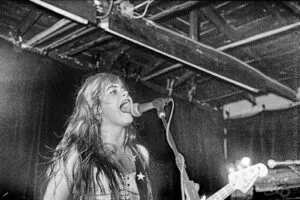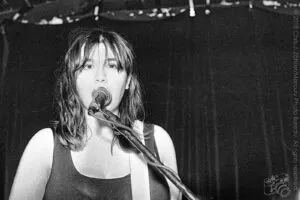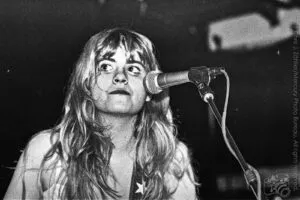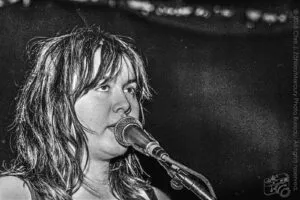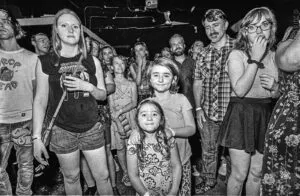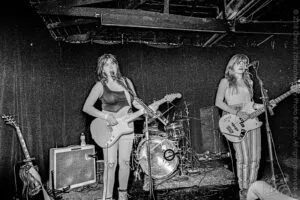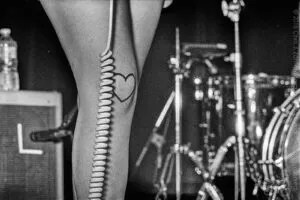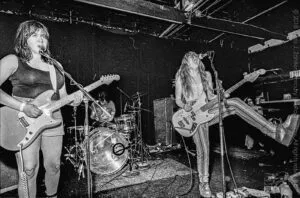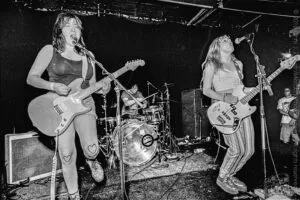 Camera

Leica MP Classic

Lenses

Zeiss Biogon T* 21mm ƒ/2.8 ZM
Zeiss C Sonnar T* 50mm ƒ/1.5 ZM
Leica Tele-Elmarit-M 90mm ƒ/2.8

Aperture

ƒ/5,6

Exposure

1⁄50th second

Exposure Index

400

Strobe

Yongnuo YN560-III Speedlite (mounted on cam­era flash bracket) with LumiQuest 80 – 20 Pocket Bouncer

Film

Kodak Tri-X 400

Developer

Adox Adonal (Rodinal) 1:100
~60 min­utes semi-stand in a Paterson Super System 4 day­light tank

Scanner

Epson Perfection v850

Software

Adobe Lightroom and NIK Silver Efex Pro
The set lists were pho­tographed with a Leica M9-P and the "nifty fifty," a Zeiss C Sonnar T* 50mm ƒ/1.5 ZM lens.