The Surrogate Band Presents: A David Bowie Tribute
The Show
The Show
Orig­i­nally formed in 2011 by mem­bers of Kali-Ra , Psychic Milk, The Venditos , and a small con­stel­la­tion of musi­cians asso­ci­ated with ACM at UCO for an extrav­a­gant per­for­mance of Pink Floyd's The Wall, the Surrogate Band has re-formed for a series of David Bowie trib­ute shows. Their final Oklahoma per­for­mance, fea­tur­ing elab­o­rate cos­tumes, hair, and makeup to reflect the dif­fer­ent peri­ods in the chameleon-like singer's career, is this at VZD's Restaurant and Club in Oklahoma City.
David Goad (Kali-Ra, Of the Tower) por­trays Bowie accom­pa­nied by gui­tarists Justin Hogan (Bowlsey, Psychic Milk) and Chris Wilson (gui­tar instruc­tor at Maughan Studios), bassist Gabriel Barham (The Venditos, Starcruisers), key­boardist Richie Zenner (The Venditos, The Planets Align, and Holloweye), drum­mer Chris Sanders (The Venditos, The Planets Align), and sax­o­phon­ist Mike Mitchell (Captain Eyeball). Rounding out the band are back­ing vocal­ists J. R. Reagor (who also pro­vides util­ity per­cus­sion) and Amy Downes. Both singers also per­form solo out­side The Surrogate Band.
Kristine Kamen man­ages the stage and pro­vides key cos­tume and makeup, with addi­tional hair and makeup pro­vided by Revel Eight Salon and Spa.
Gallery
Gallery:
The Surrogate Band Presents: A David Bowie Tribute — Inaugural Show at the HiLo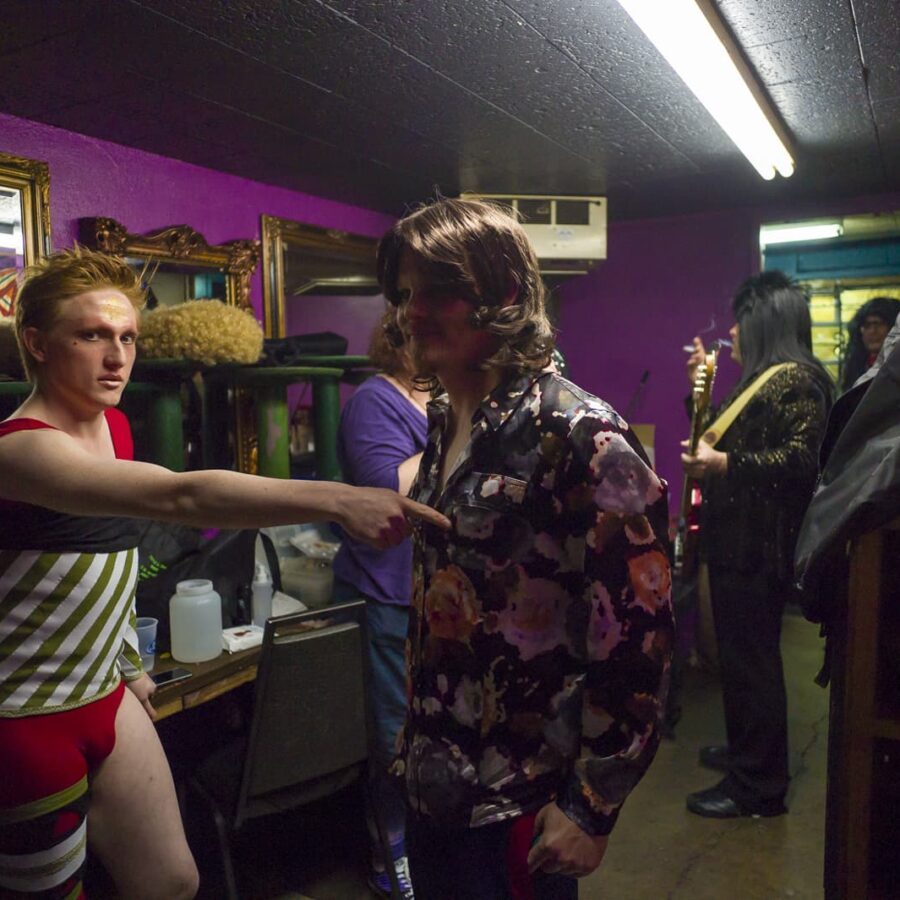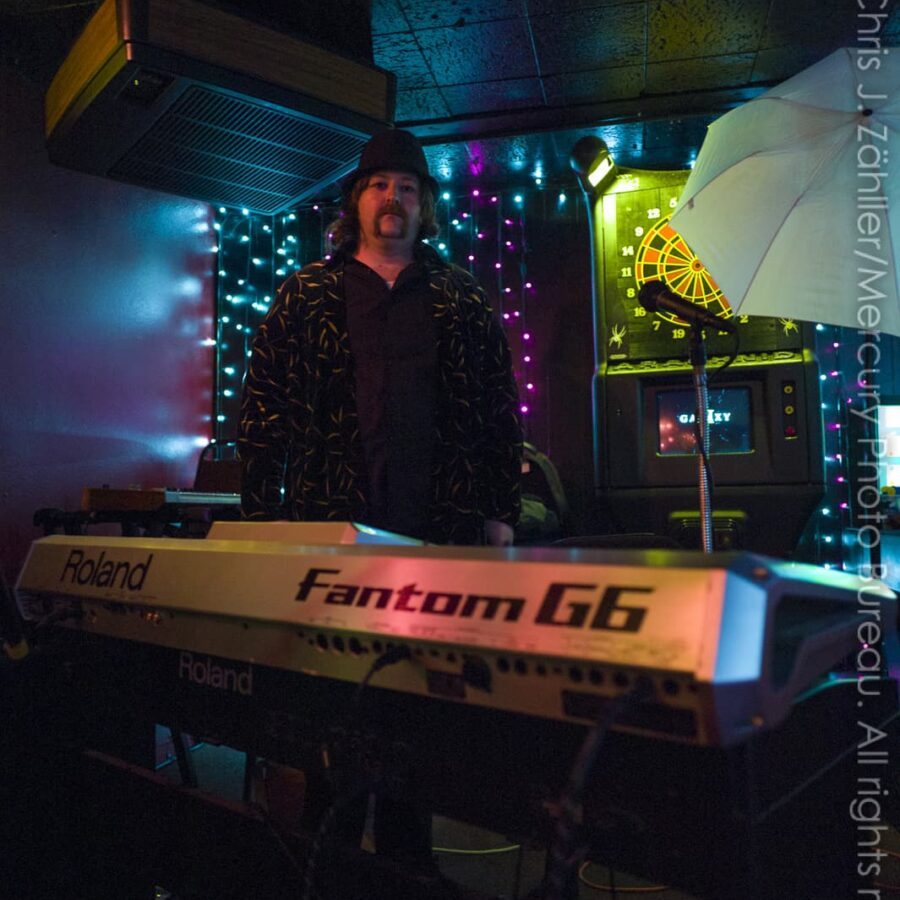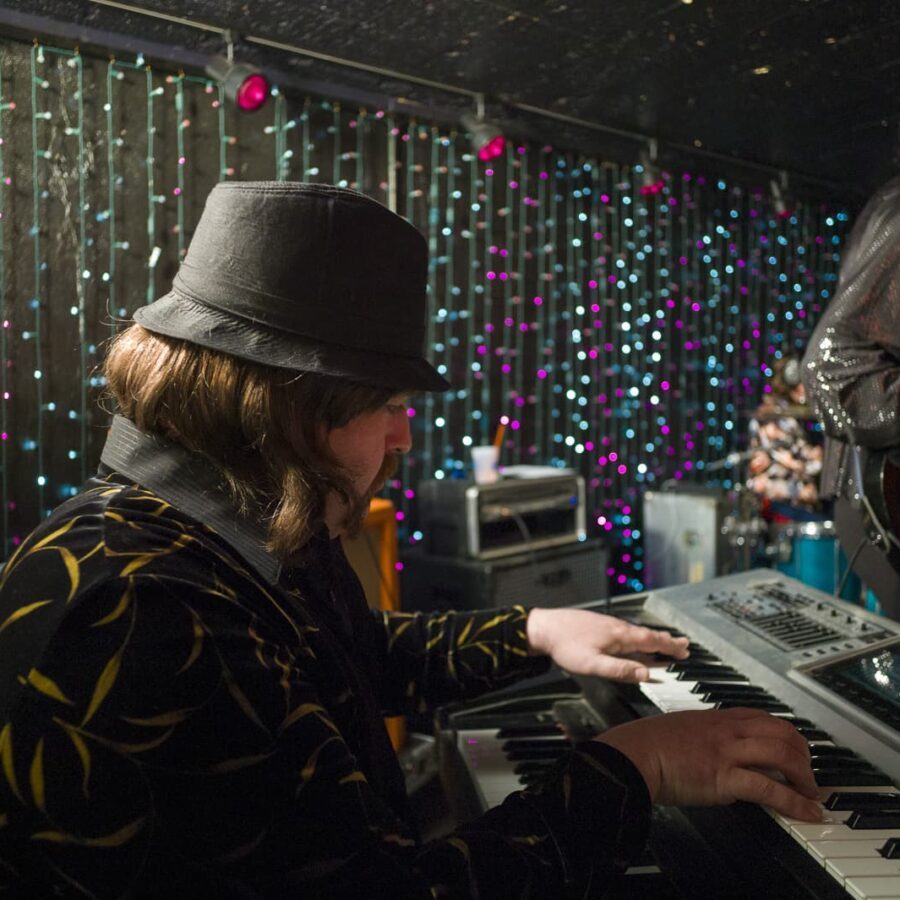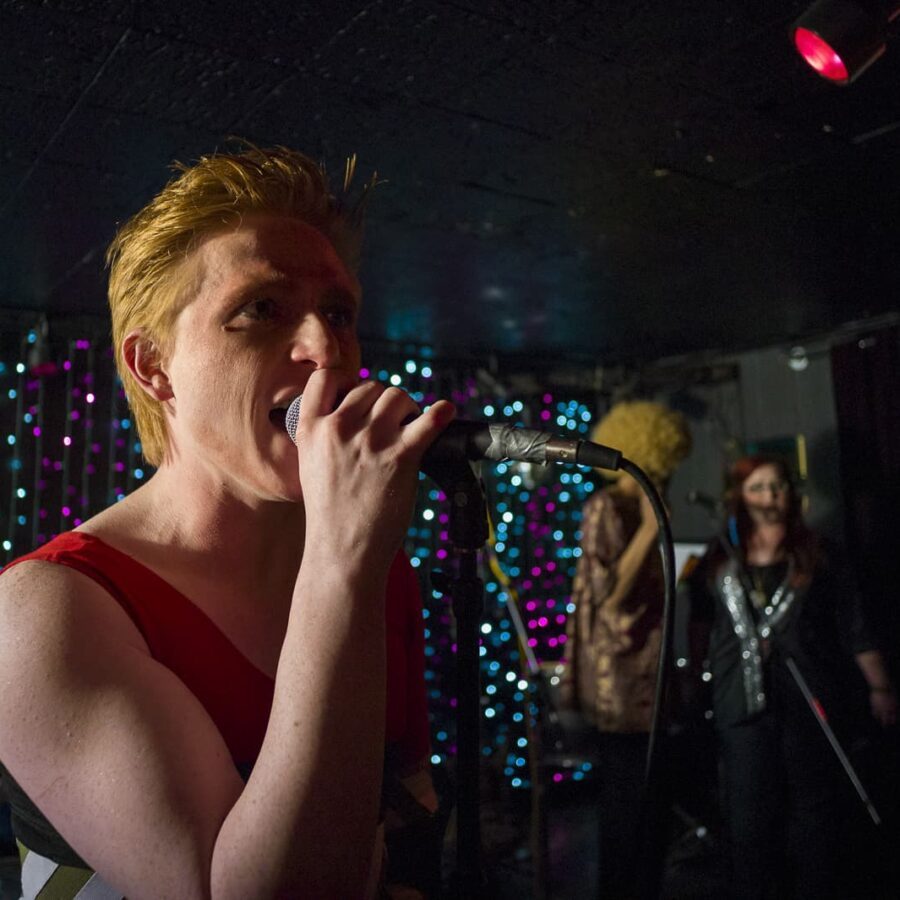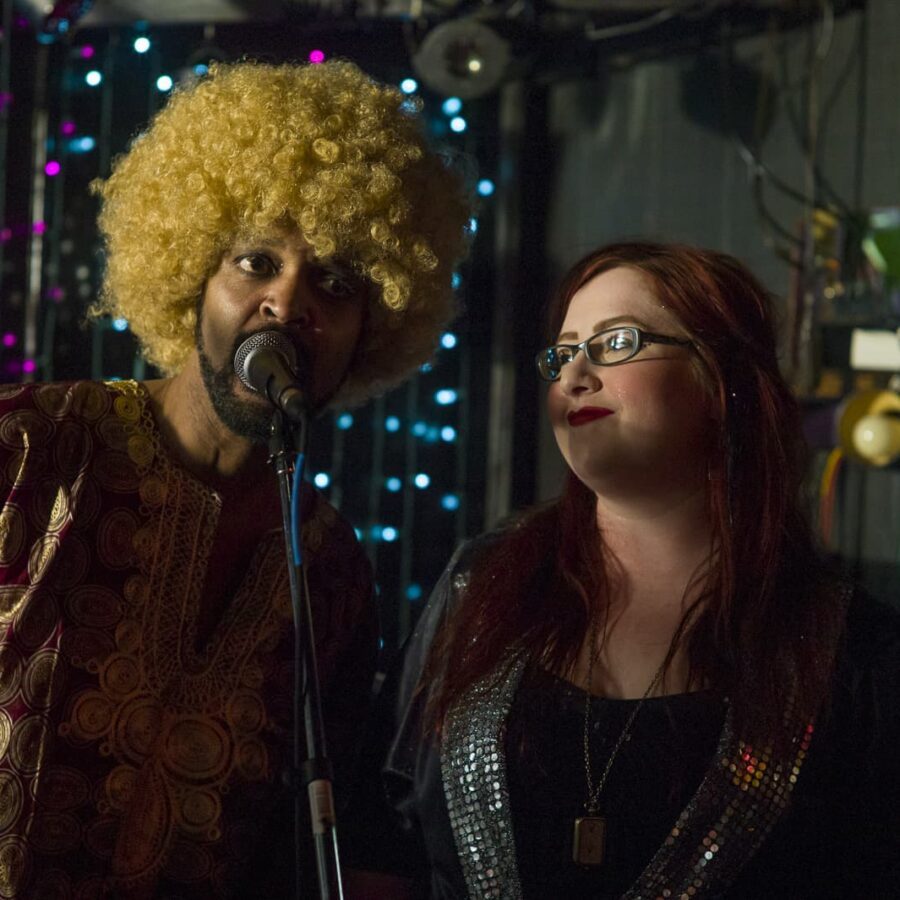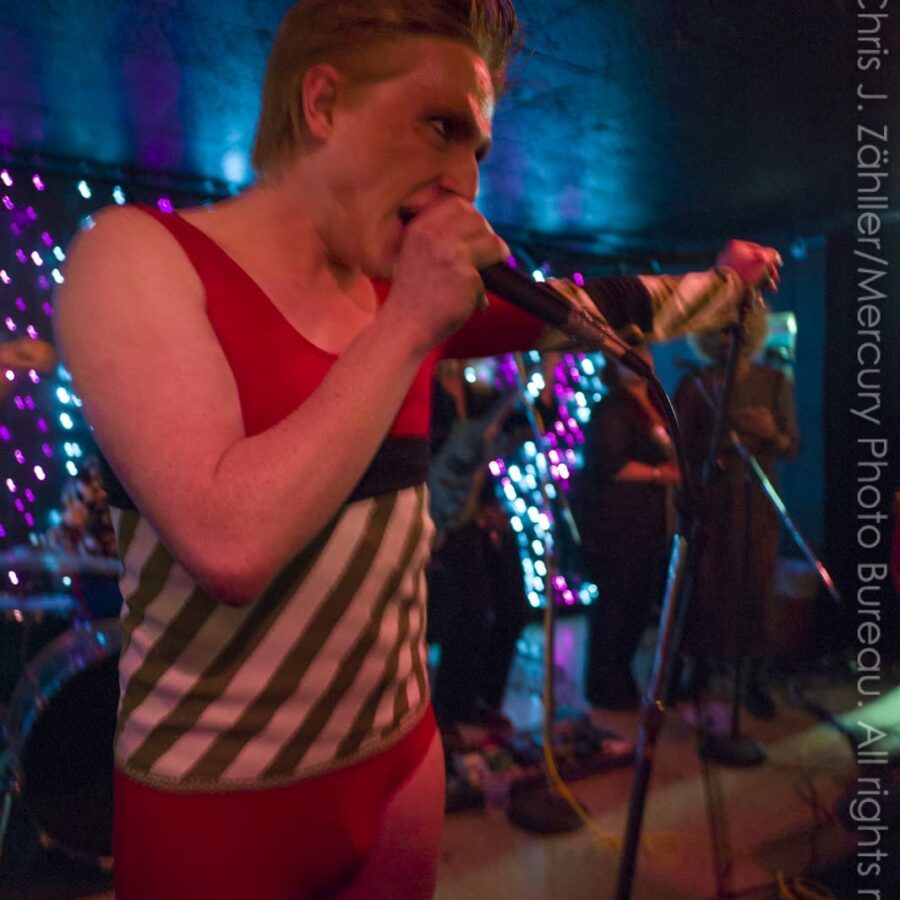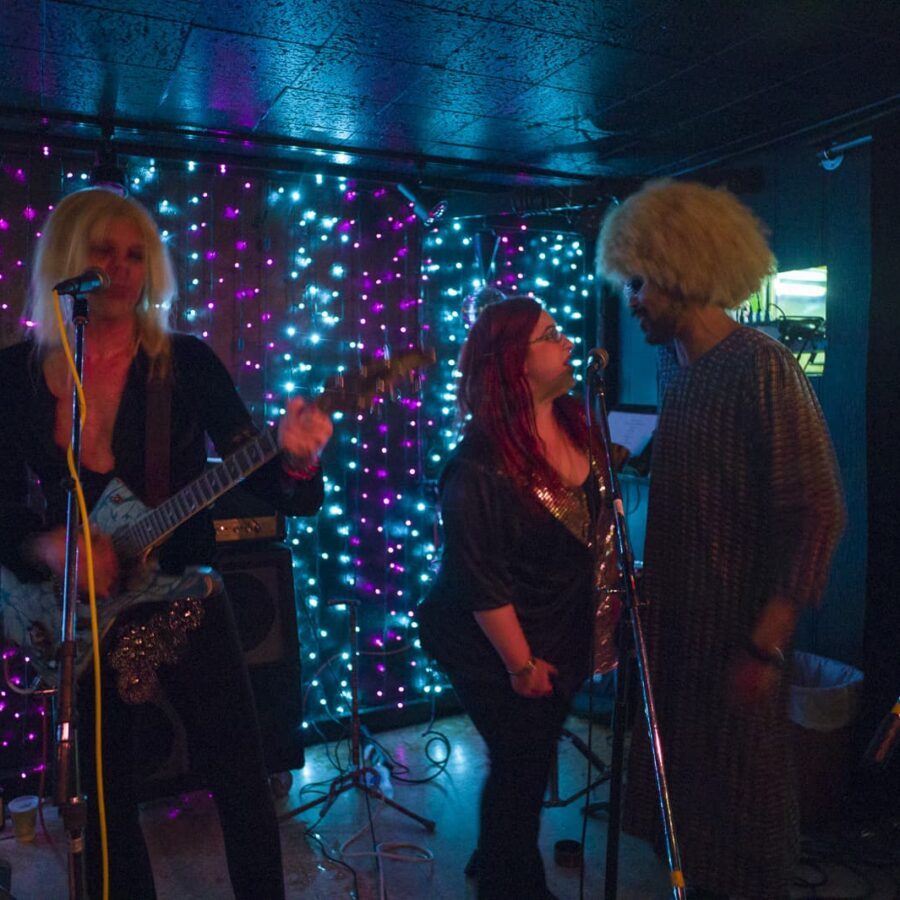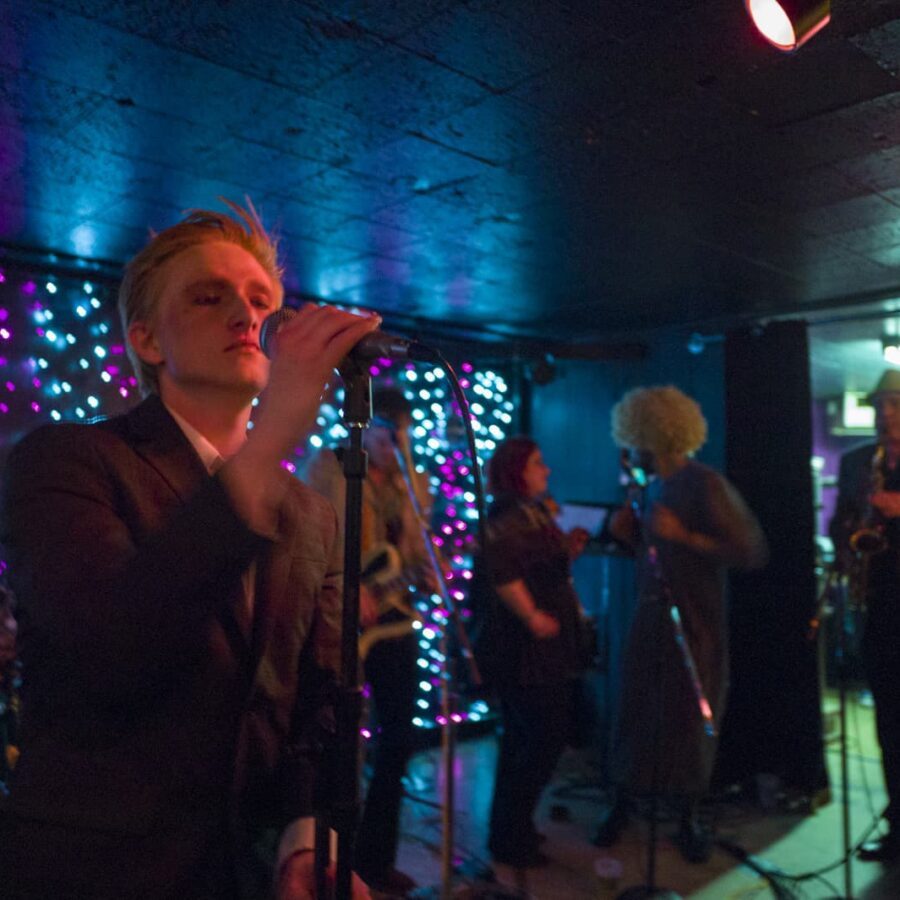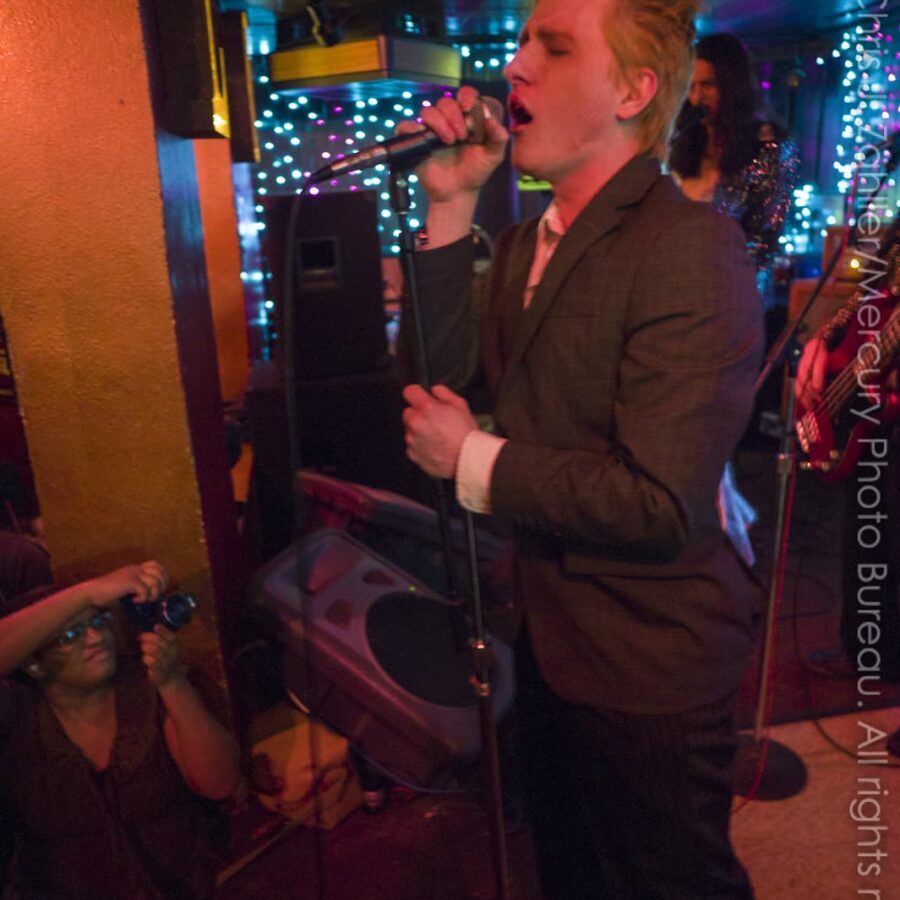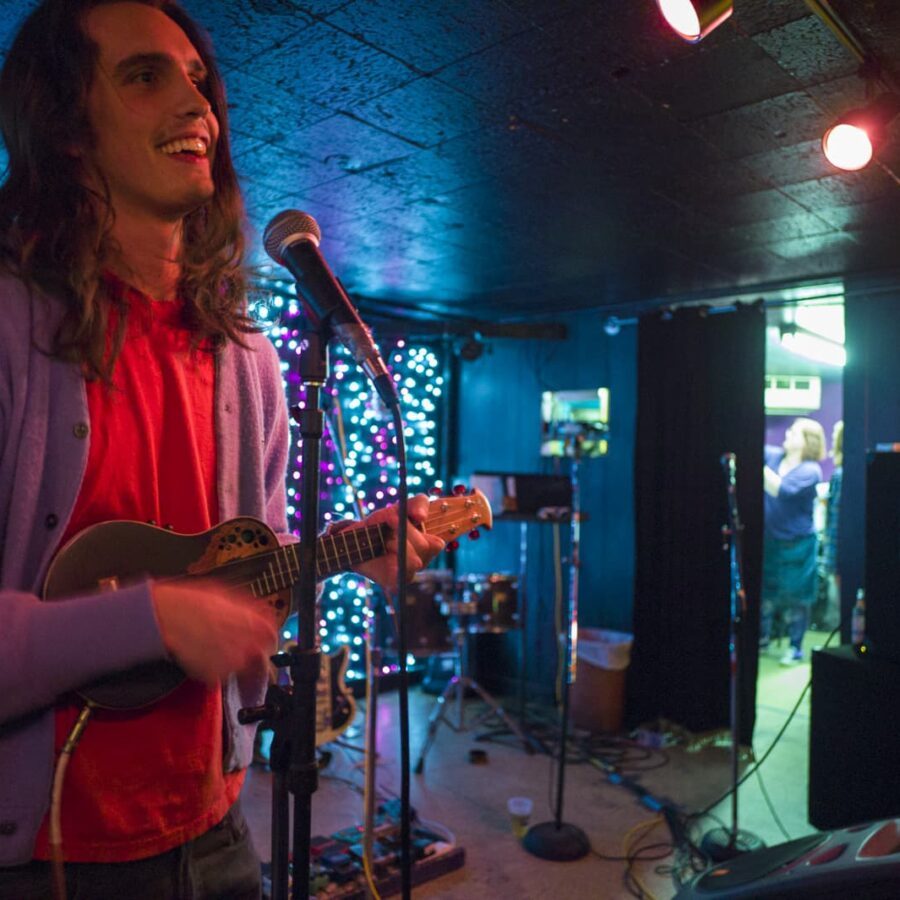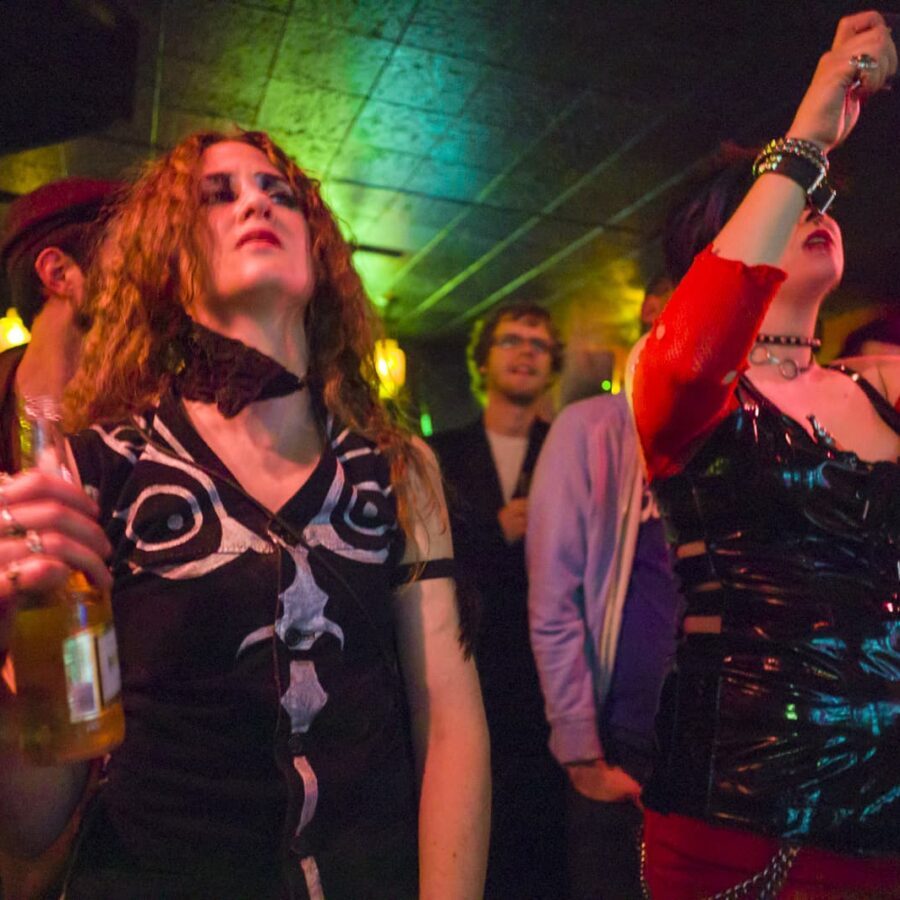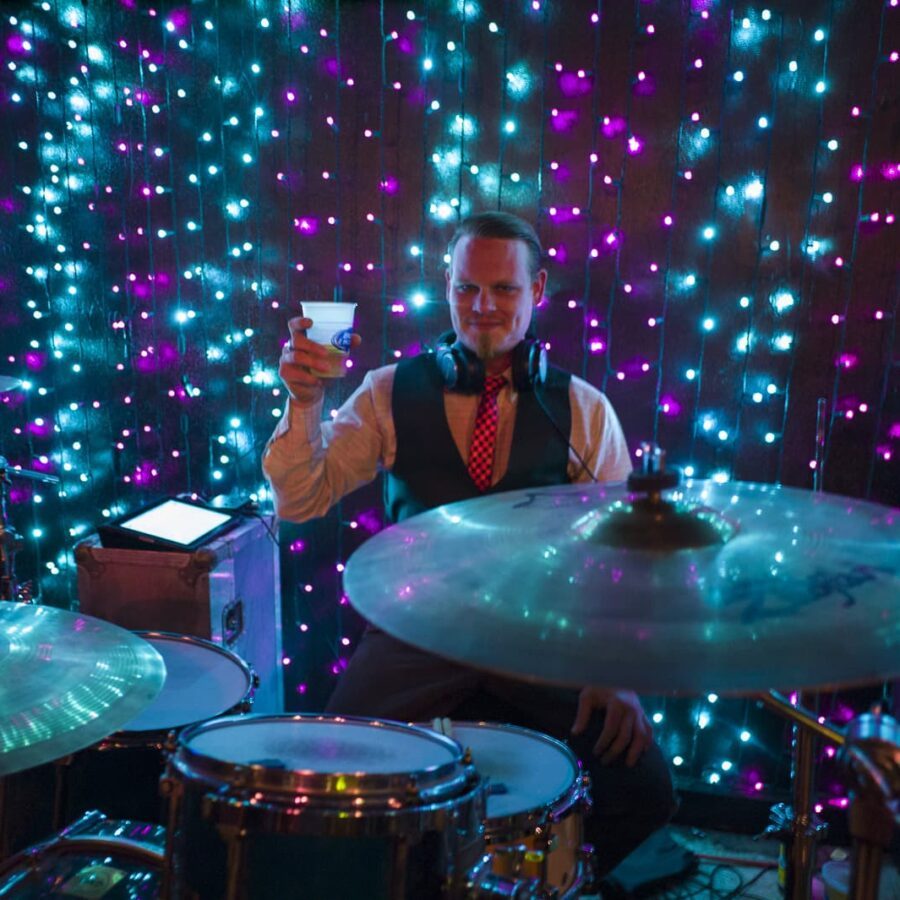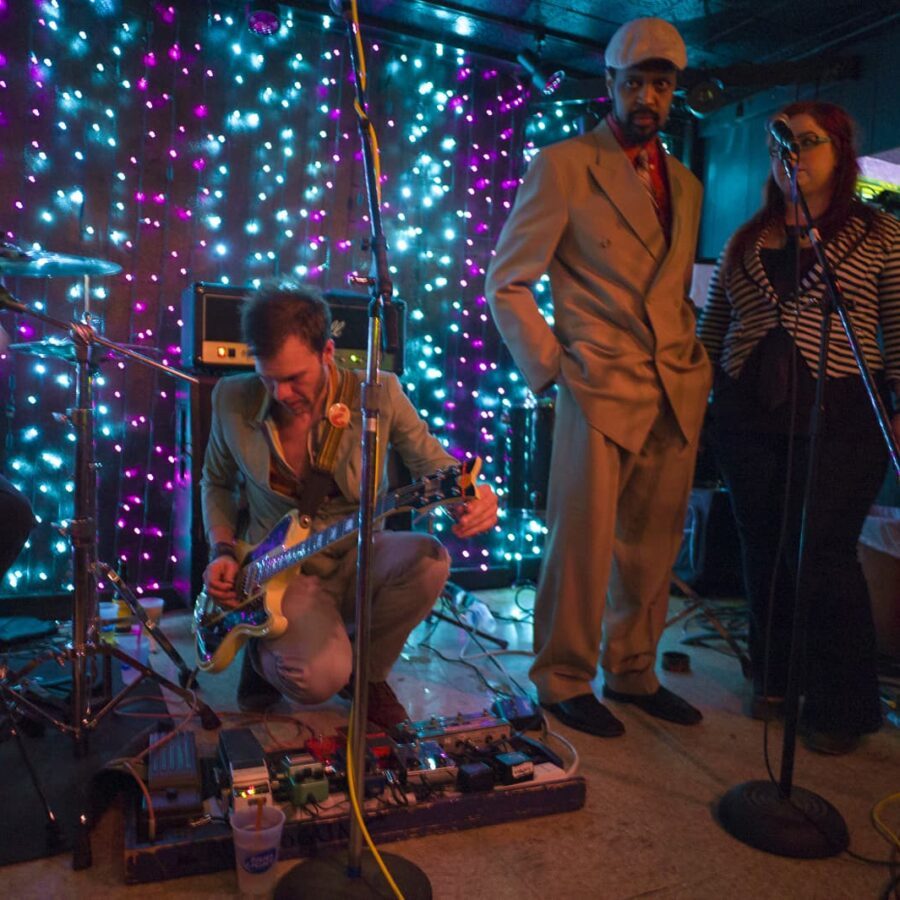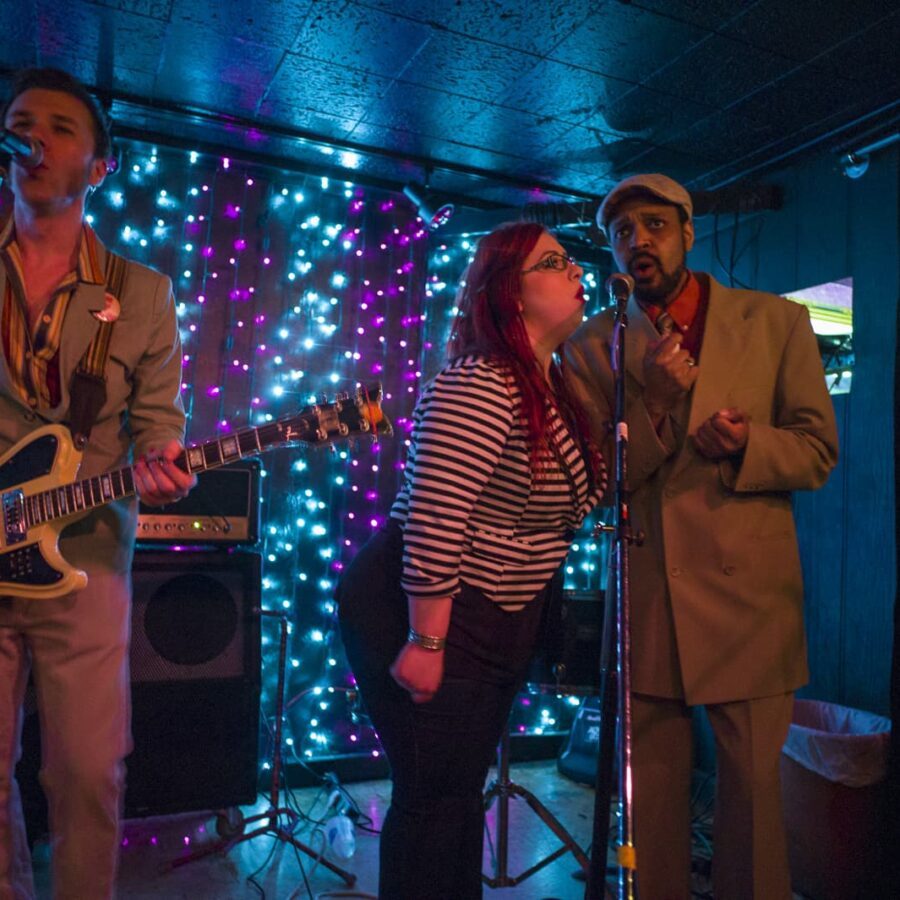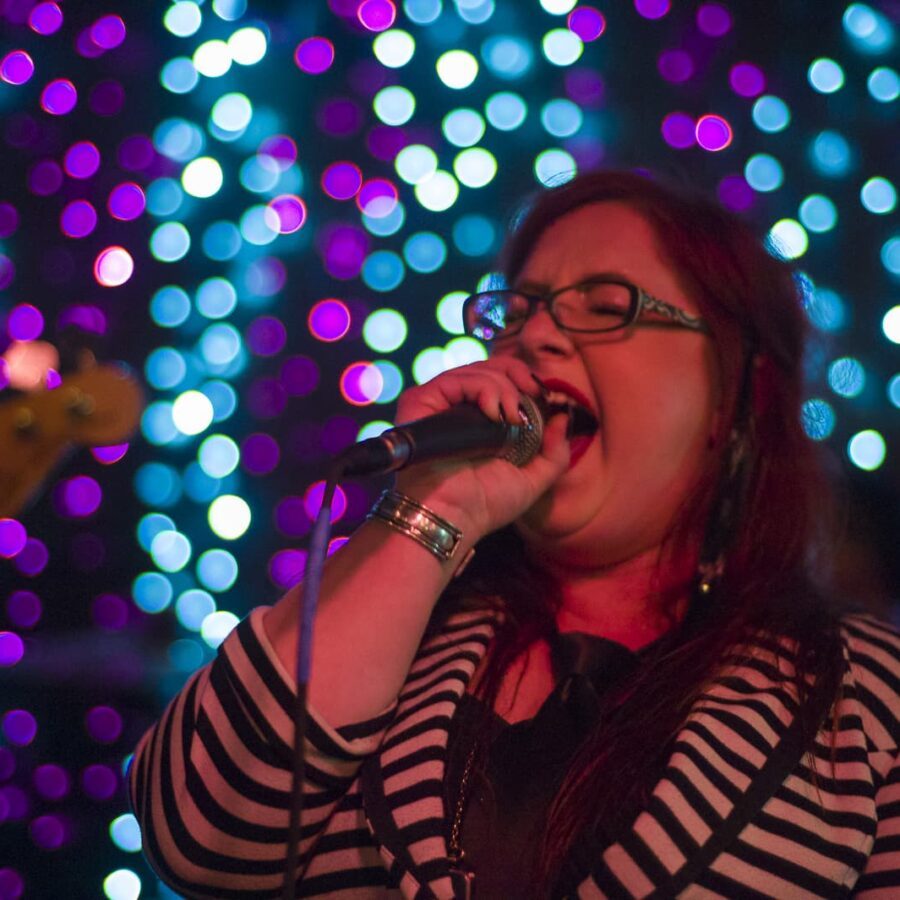 The Diamond Dog Details
Where: VZD's Restaurant and Club, 4200 N. Western Ave., Oklahoma City
When: . Doors at , show at ~
Cover charge: $7.00 USD