Woodyfest 2018: Saturday Backstage
Backstage at Woodyfest
A Crasher with a Camera
I I took the same [Sidenote: The Bureau brings you behind the scenes for the thirty-sec­ond install­ment of our Woodyfest 21 (2018) cov­er­age.] medium for­mat gear to the Pastures of Plenty back­stage as I had on Thursday and Friday. I've already writ­ten about the facil­i­ties improve­ments to the out­door venue. Unless you care to read about them, I sug­gest you skip to Saturday's pic­tures!
Gallery: Backstage, Saturday
Gallery
As As I did on Thursday and Friday, I brought my Hasselblad 500C/​M to the Pastures of Plenty and shot a roll of Tri-X. I was still using the wrong lens hood, [Sidenote: The lens shade was meant for a 60 – 80mm lens but I mounted it on a 50mm lens.] there­fore the images are heav­ily vignetted.
Here are the third night's pic­tures, pre­ceded by a cou­ple of dig­i­tal images I took at the Crystal Theatre ear­lier in the afternoon.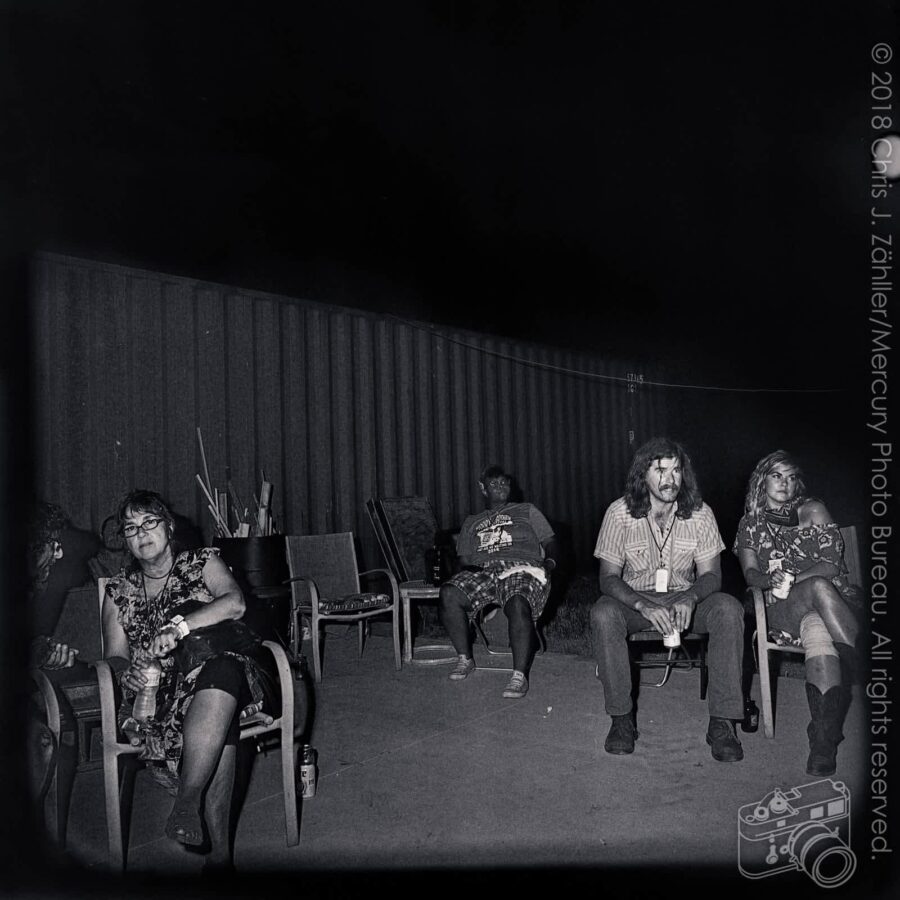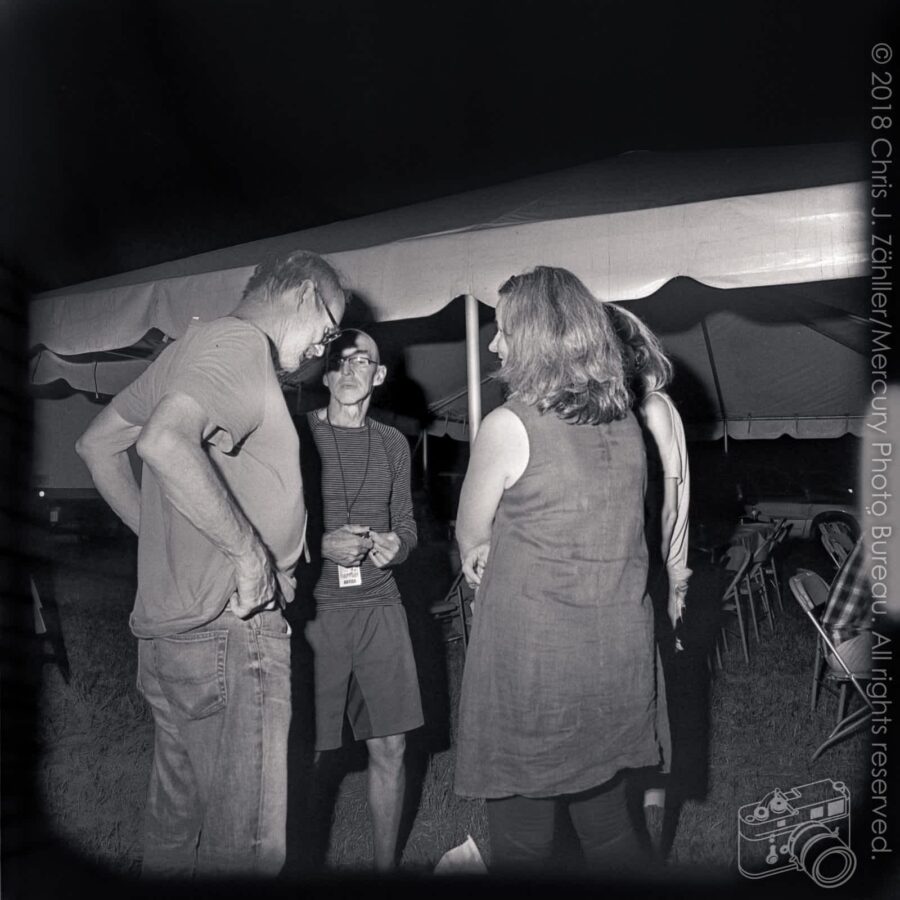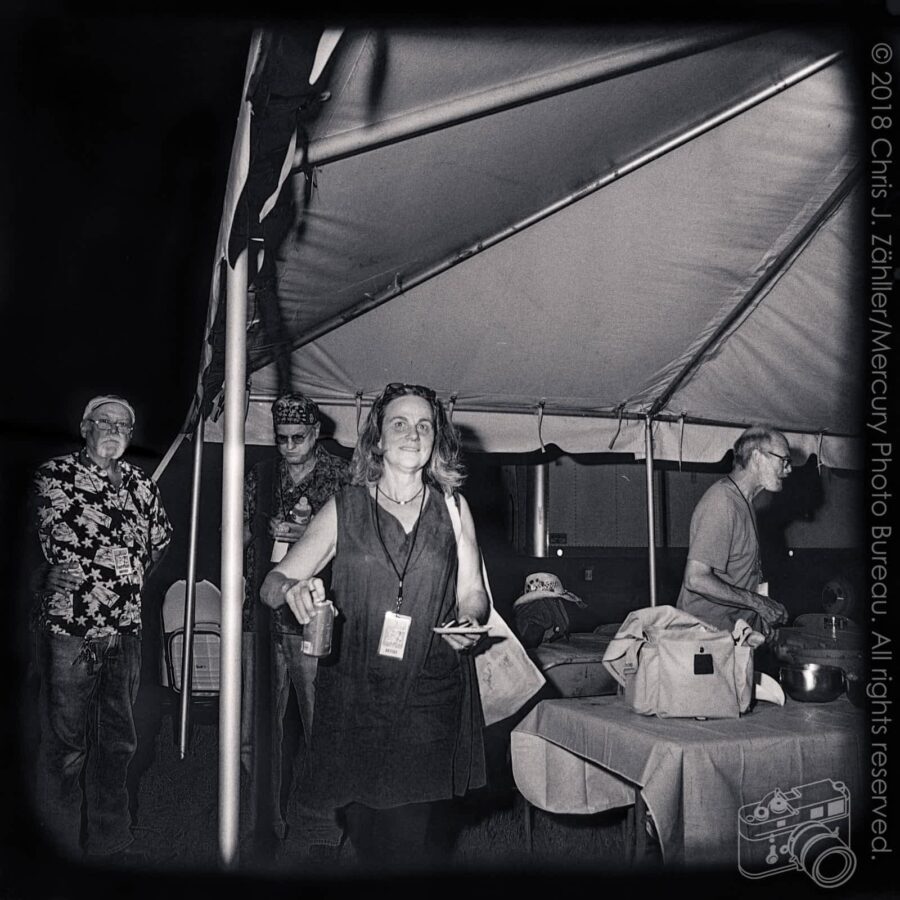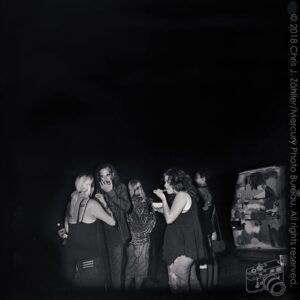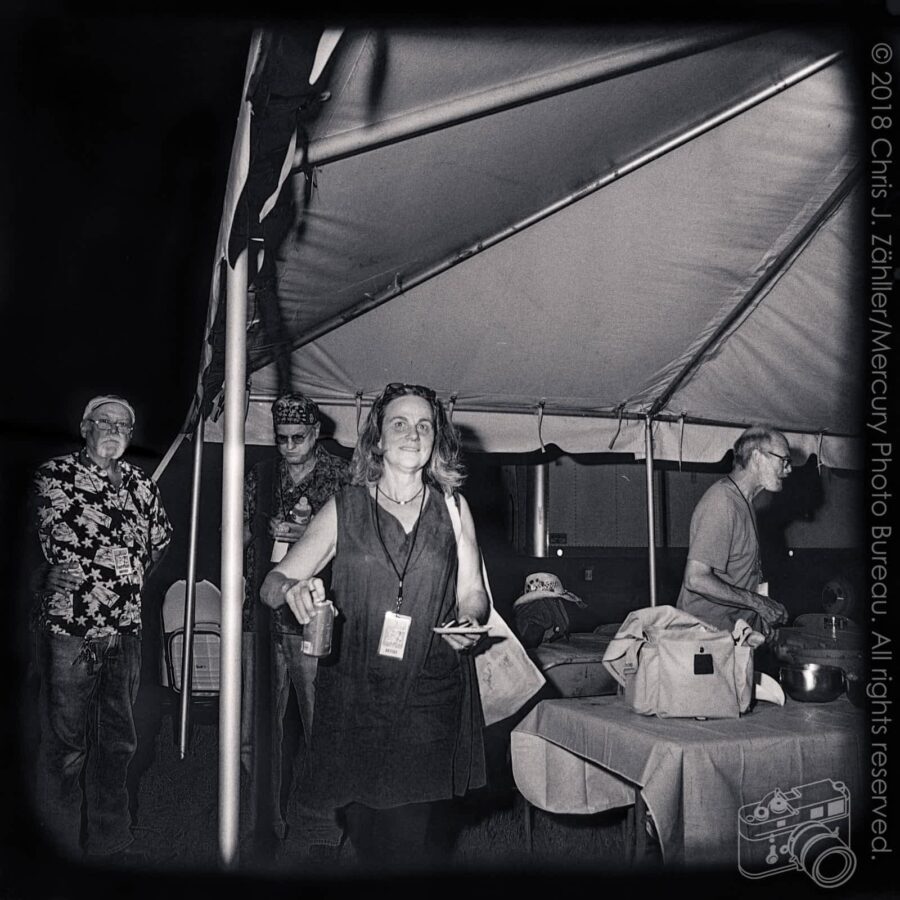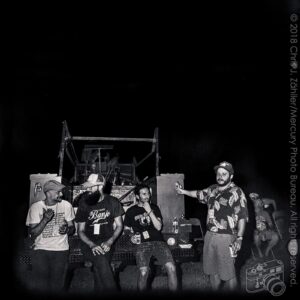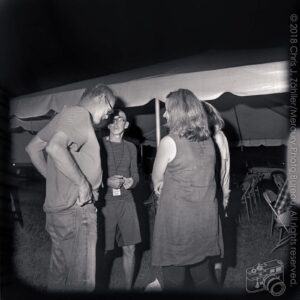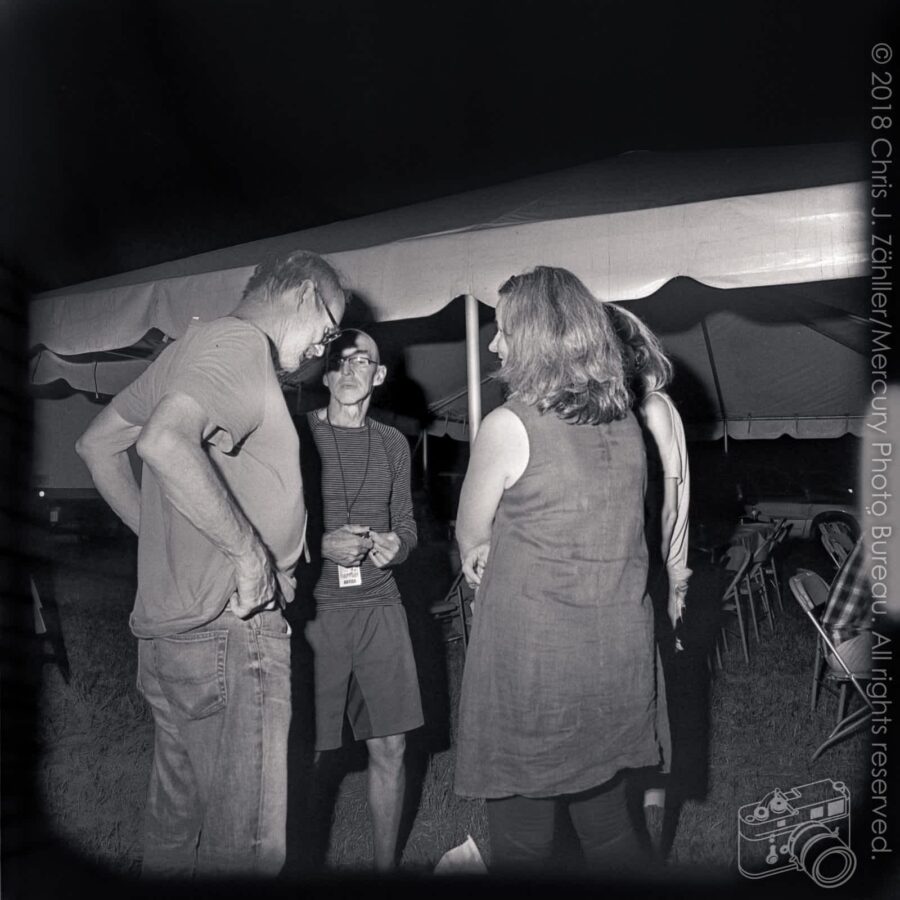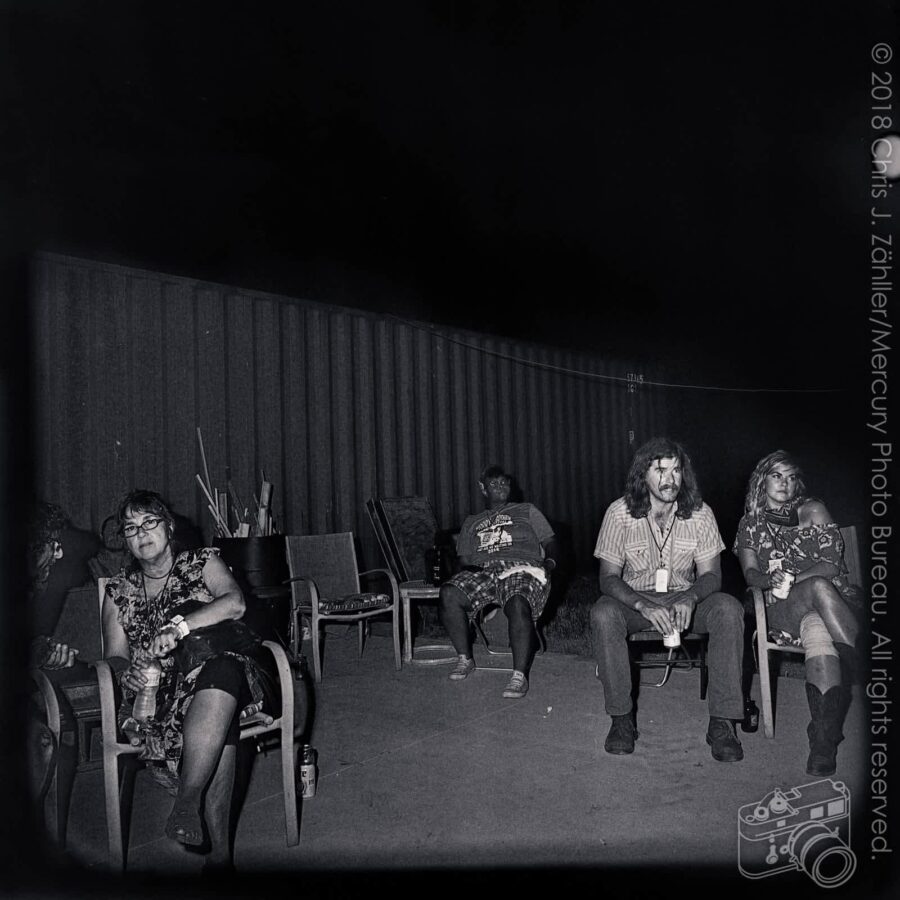 Technical
The fol­low­ing infor­ma­tion applies to the images from the Pastures of Plenty only.
Camera

Hasselblad 500C/​M with A12 back
Gepe Pro Release 20″ cable with Zeiss Disc-Lock

Lens

Carl Zeiss Distagon CF T* 50mm ƒ/4,0

Aperture

ƒ/​8

Exposure

1⁄125th second

ISO

400

Film

Kodak Tri-X 400 Professional 120

Lighting

Sunpak 622 Pro

Developer

Adox Adonal (Rodinal) 1:100
~60 min­utes semi-stand in Paterson Super System 4 day­light tank

Scanner

Software

Vuescan